Who?
Kim Kardashian
and
Mel B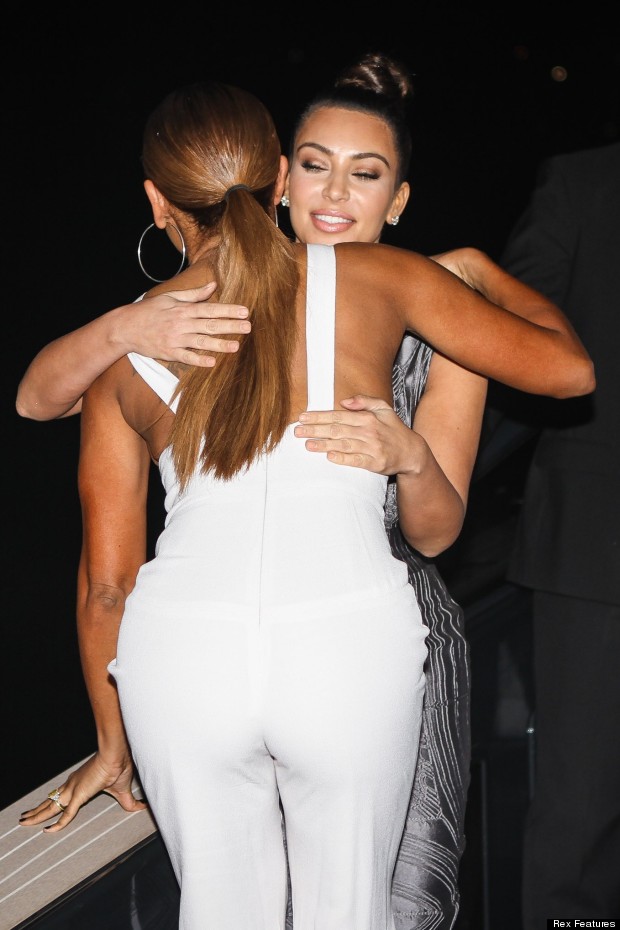 What?
Well this is a turn up for the books. Kim Kardashian and Mel B have been hanging out on a yacht together in Sydney. Team MyDaily wasn't aware of this celebrity friendship, but already, we are wishing that we were a fly on that boat's sail last night. There was clearly a hairstyle battle going on, too. Kim paired her
metallic shift
with a pointy updo while Mel teamed her white jumpsuit with a poker-straight ponytail. There wasn't a hair out of place.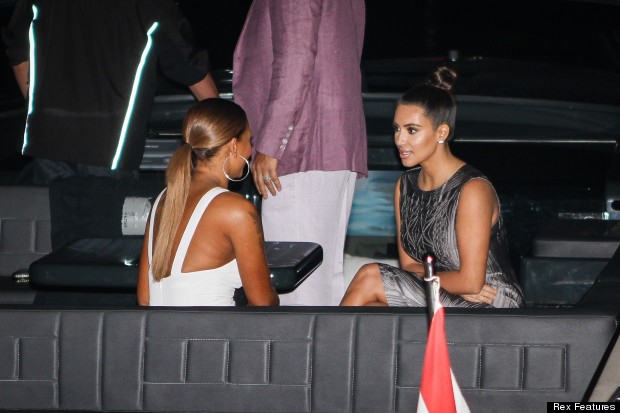 Where?
Sydney, 19 September
Verdict?
BFFs? Who knows. We just hope they were discussing plans for their new reality TV show. Let us know how you rate the ladies' latest looks and see more of Kim in the Kardashian family style evolution below:
Here's the latest on Kimye: