We've all been there. You've finally got all your holiday "essentials" in your suitcase after sitting on it to zip it shut, but when it comes to carrying it, pushing it or wheeling it anywhere, it's far too heavy to be allowed anywhere near a plane, without paying the inevitable excess baggage charges that many airlines impose.
After a recent report found that 3.8 million holidaymakers were charged an estimated £186 million in baggage costs, the holiday wardrobe website, style-passport.com, has taken the suitcase weight issue into their own hands.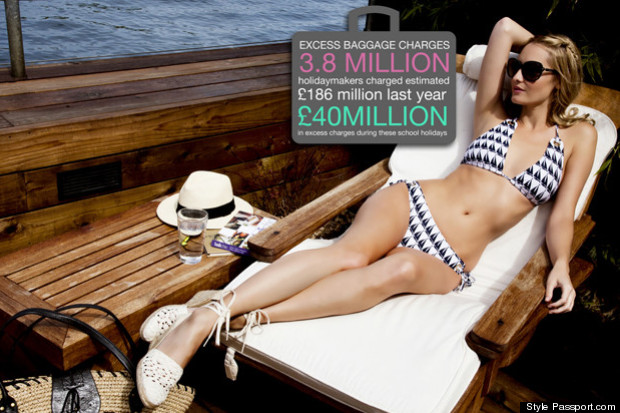 In a fight to banish the extra fees, the brand has launched a new design function which weighs everything customers buy from the site, suitcases included. Even more impressive is the way the site tells you the baggage allowance weights for each airline, so customers know exactly what to expect before they have to start re-packing in the check-in queue.
Thankfully, their collection of Zimmerman swimwear and fold-up Bagllerina pumps are light as a feather. Try out the new function at style-passport.com and for more holiday inspiration, see our pick of the best beachside boltholes here:
SUBSCRIBE AND FOLLOW
Get top stories and blog posts emailed to me each day. Newsletters may offer personalized content or advertisements.
Learn more