From Noah to Jonah to Jesus walking on water, the Holy Bible is full to the brim of watery parables. Following in this noble nautical tradition, there are few things your Fashion Priest enjoys more than swapping my red velvet Louboutin slippers for an ecclesiastical espadrille and taking a spiritual sabbatical on a sun lounger or the deck of a superyacht. It delights me to note, therefore, that this Spring/Summer's standout trend is cruisewear.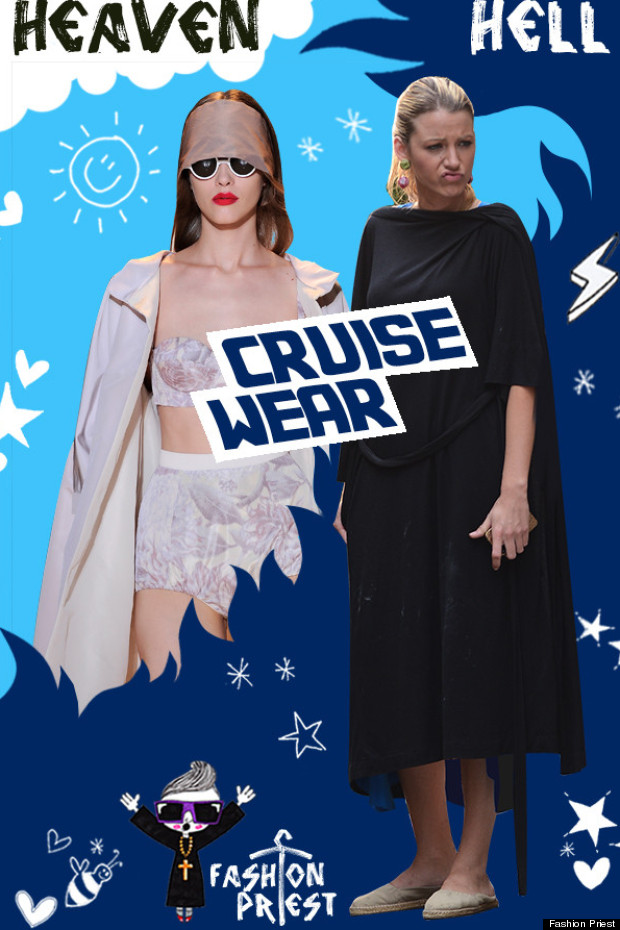 Channel your inner seafarer in loafers, chic white shirts, statement horizontal stripes, anchor motifs and embellished swimsuits. Only for lounging, of course, not for actual swimming. A true cruiser never gets wet or touches sand, sayeth the Style Lord. So who is plain sailing sartorially and who's stranded up couture creek without a paddle?
SUBSCRIBE AND FOLLOW
Get top stories and blog posts emailed to me each day. Newsletters may offer personalized content or advertisements.
Learn more