What? The model and TV presenter wore a blinged-up little black dress for her appearance at a photocall for Germany's Next Top Model this morning.
In addition to gold metallic pin-stripe seams, the dress also featured a geometric emblem at the waist. The neckline wasn't left alone either. Metallic gold shoes with fringe beading completed her look.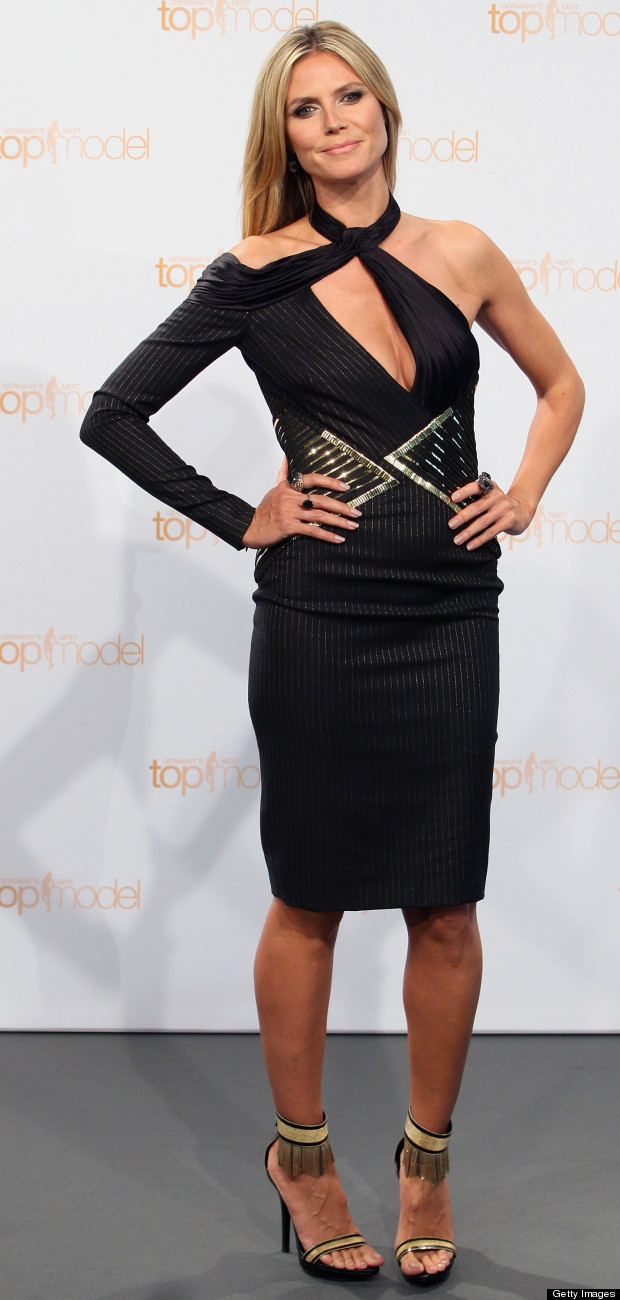 Verdict? This look is more showgirl-attends-funeral than supermodel-launches-new-TV-series, but we're digging it nonetheless (just like we've appreciated her Cannes looks this week).
SUBSCRIBE AND FOLLOW
Get top stories and blog posts emailed to me each day. Newsletters may offer personalized content or advertisements.
Learn more