We've been waiting for the gorgeous new face of Gucci - aka Blake Lively - to wow us in a dress from the Italian fashion house and boy, did she deliver.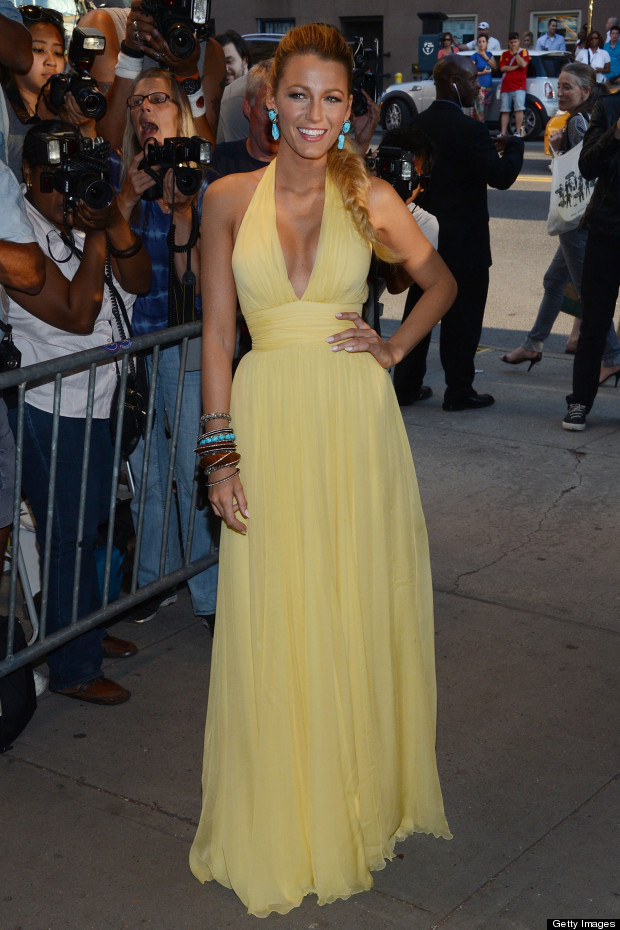 The starlet looked radiant in a summery yellow halter gown that showed off her tiny waist and enviable cleavage (Blake does have a tendancy to go overboard in the boobage department on the red carpet, but on this occasion she seems appropriately contained).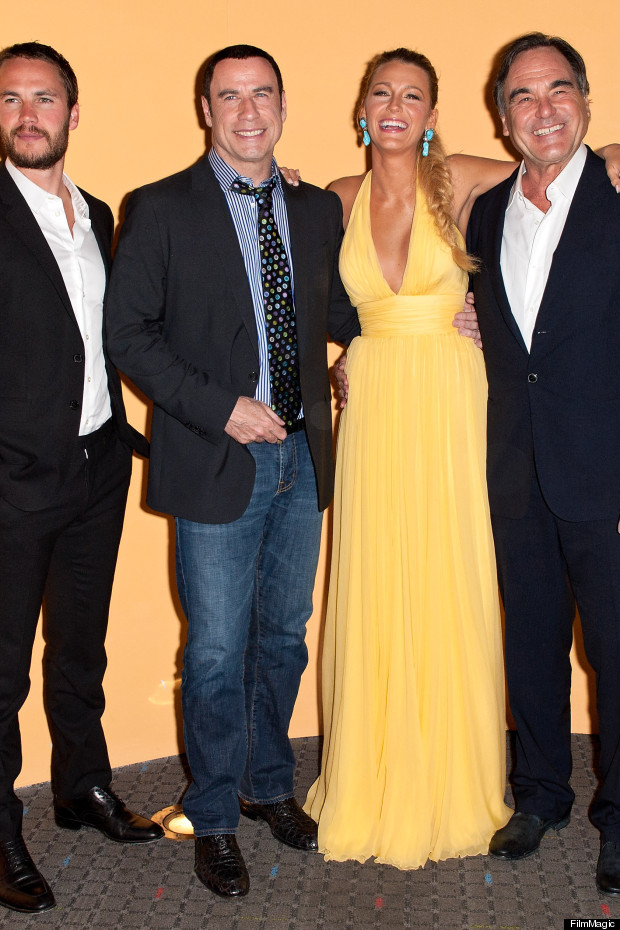 Unfortunately, co-star John Travolta showed up - and his dad jeans, spotty tie, striped shirt and - are those alligator-skin shoes?! - don't exactly scream "fab red carpet moment." This is almost as bad as his creepy PDA with wife Kelly on the red carpet the other night.
What do you think of Blake's latest look? Let us know below and see how Blake's style has evolved in the star's style evolution.
By Jennifer Barton
SUBSCRIBE TO & FOLLOW UK STYLE