Madonna: Bleeding edge style renegade of astronomic proportions, or a middle aged woman in need of a firm word regarding self esteem and nudity? If these photos from the most recent leg of her MDNA tour in Washington DC are anything to go by, it's a very tough call.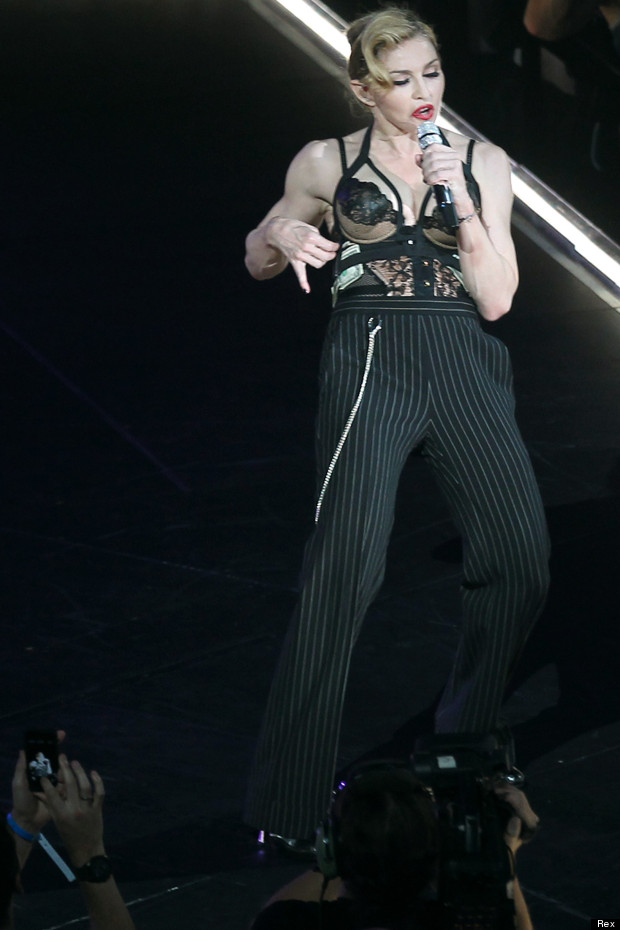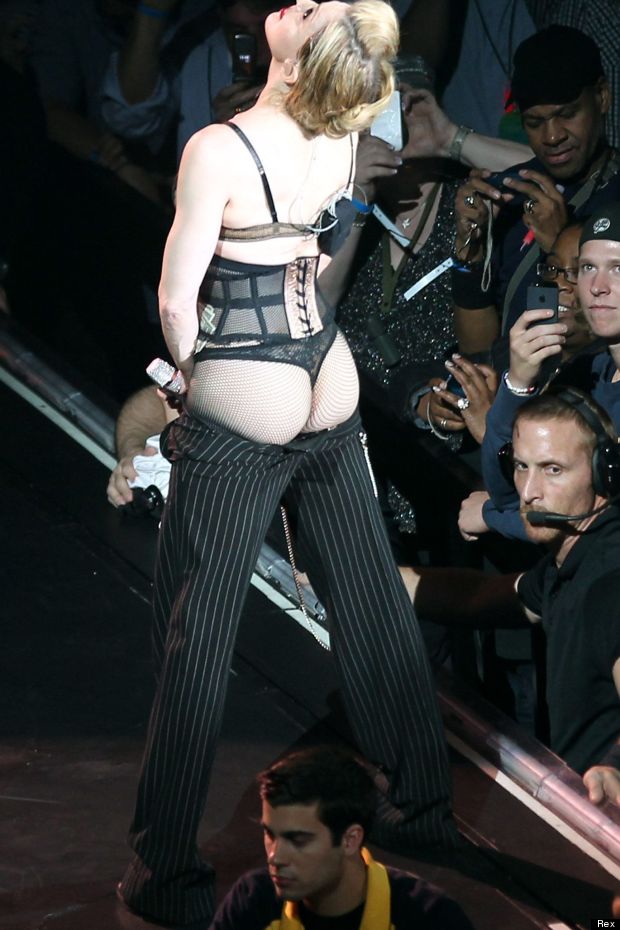 On the upside, here's Madonna Vogue-ing:
SUBSCRIBE AND FOLLOW
Get top stories and blog posts emailed to me each day. Newsletters may offer personalized content or advertisements.
Learn more