Braids have made a red carpet comeback this season but Kim Kardashian has taken the look a step too far and gone all-out cornrows. Bo Derek style, beads and all. Didn't she see our latest scoop on hair trends this week? It was the bow and the top knot that took over New York Fashion Week, Kim.
Alas, she's all braided up and whilst her Instagram photo may suggest it's all in the name of dress up (the silver bodycon and fur jacket) the fact is - this look is a risky one to master. Looks like it may be a no from Kanye too? *Buries head in hands*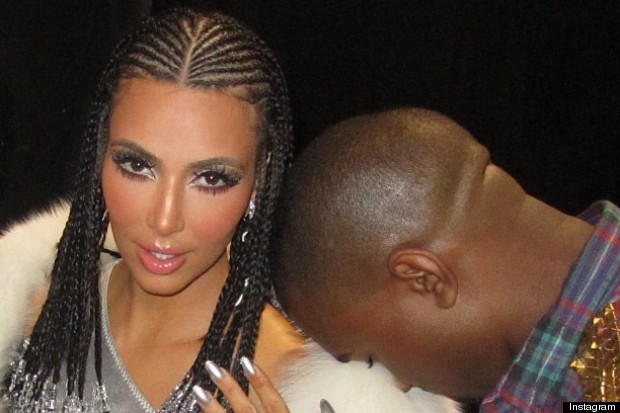 Take look at the KK couple in more, er, forgiving attire in our gallery below:
SUBSCRIBE AND FOLLOW
Get top stories and blog posts emailed to me each day. Newsletters may offer personalized content or advertisements.
Learn more