BREAKING NEWS KLAXON! Not only is Kim Kardashian's bump really starting to show but we've also discovered possible names for her and Kanye West's baby AND learnt that Kanye actually has a sense of humour! Who'd have thought it?
According to The Sun, rapper Kanye chatted baba names with pals last month while working in Paris during fashion week.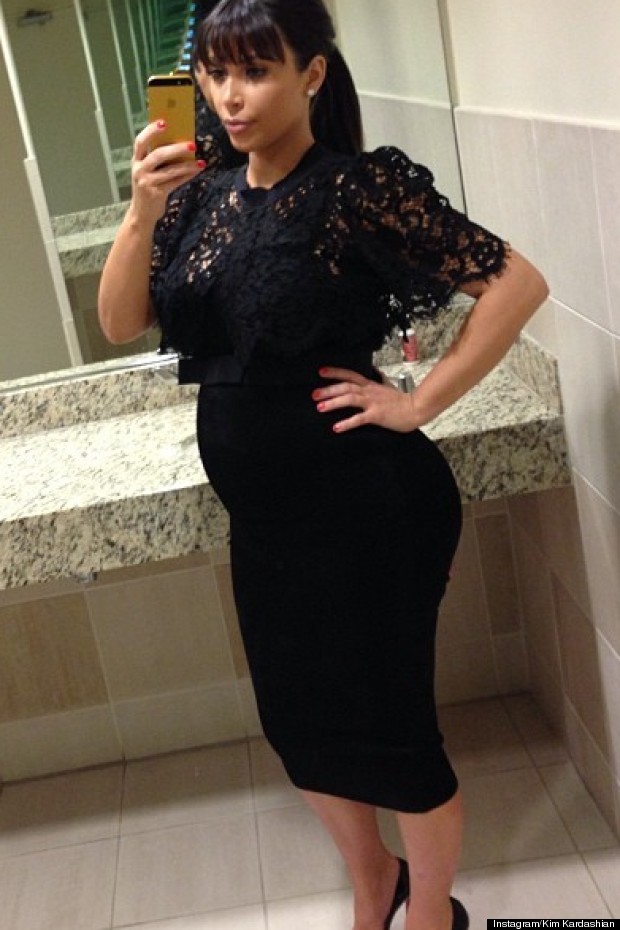 So what's topping the list ATM? *Drum roll* North. As in North West. Totes hilare, right? Although North would be a great comedy name we're sensing Kim won't be best please. Surely she's banking on a moniker beginning with K.
In the spirit of the occasion we've got some suggestions:
1. Lil Kim
2. Lil Kanye
3. Kimye
4. Kanim
SUBSCRIBE TO & FOLLOW UK STYLE