That
Kristen Stewart
is a clever cookie; she donned a multicoloured Peter Pilotto minidress on the
Tonight Show With Jay Leno
in the hope that it would dazzle her host so much he wouldn't ask her about "the cheating scandal".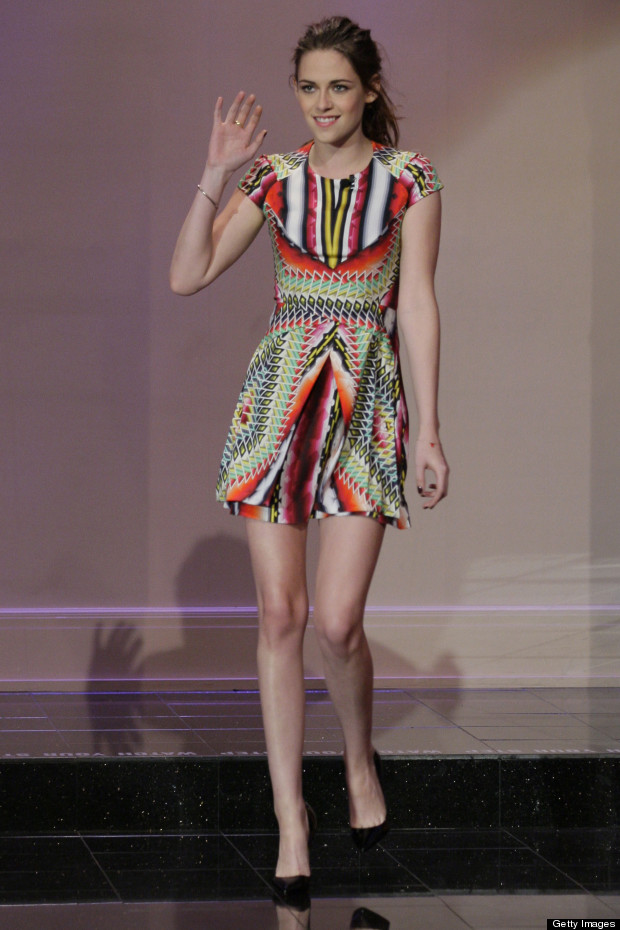 Oh, ok then, her PR machine presumably strictly forbade Leno from mentioning the two Rs (Rupert and Robert), and she stuck to chatting about the forthcoming
Twilight Saga: Breaking Dawn Part 2
.
But the dress was a great diversion, and showed off her pretty nice pins in the process...