Ever since her pregnancy was announced, Adele has been off radar (she's probably still recovering after all those Grammy Award wins) but US celebrity magazine, Life & Style, has revealed brand new pics of the mum-to-be, and it's not just her baby bump that's been spotted.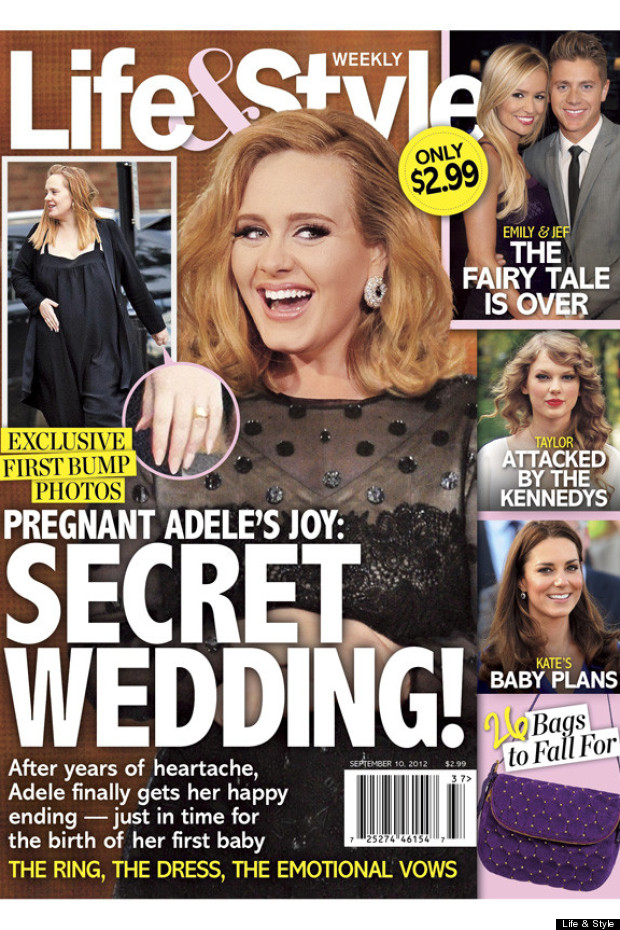 The people at the magazine have noticed that Adele is wearing a gold band on her wedding finger. So has her partner Simon proposed? An insider told Life & Style, ""Adele and Simon managed to keep the baby news a secret for so long that there are rumors they've already gotten married, too. She's an old-fashioned girl and can't wait to be part of a family unit. She just wants to focus on the baby and the man she loves".
Married or not, we hope Adele is very happy.
Read the full story at Life & Style and for more celebrity baby bump style, take a look below:
For a lesson in Adele's favourite vintage hairstyle, take a look at our hair how to video below:
SUBSCRIBE AND FOLLOW
Get top stories and blog posts emailed to me each day. Newsletters may offer personalized content or advertisements.
Learn more