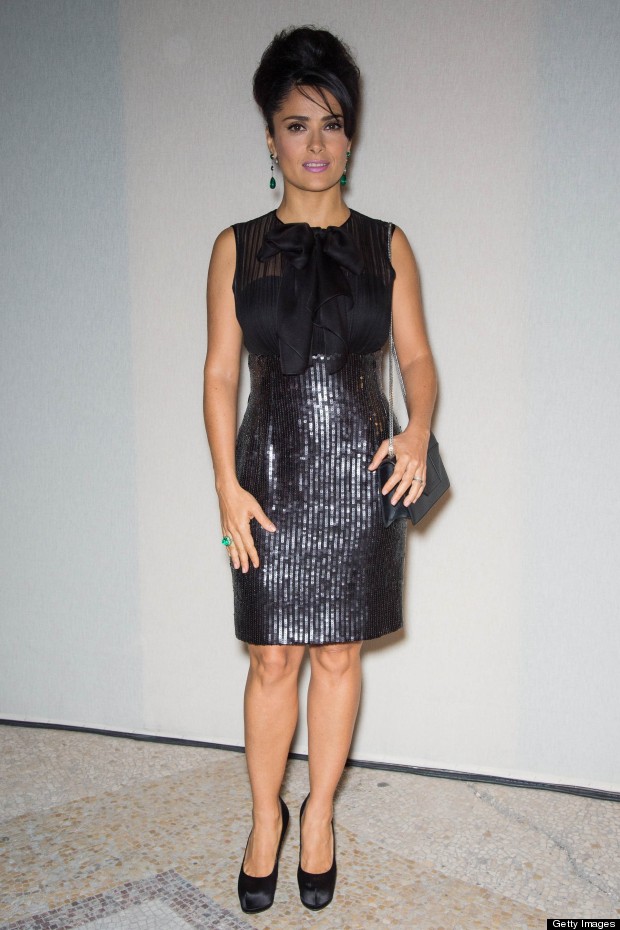 What? Hayek hit the front-row at the Saint Laurent show in Paris last night in a sparkly little black dress paired with a new, bouffant hair do. We can see where Salma was going with this look (beehive = 60s chic), but is this really an appropriate style to choose for a fashion show? Think of the poor souls craning their necks behind her. Perhaps she should have followed Kate Moss' rule of thumb. She let her polka dot dress do the talking with her low-key hair and makeup.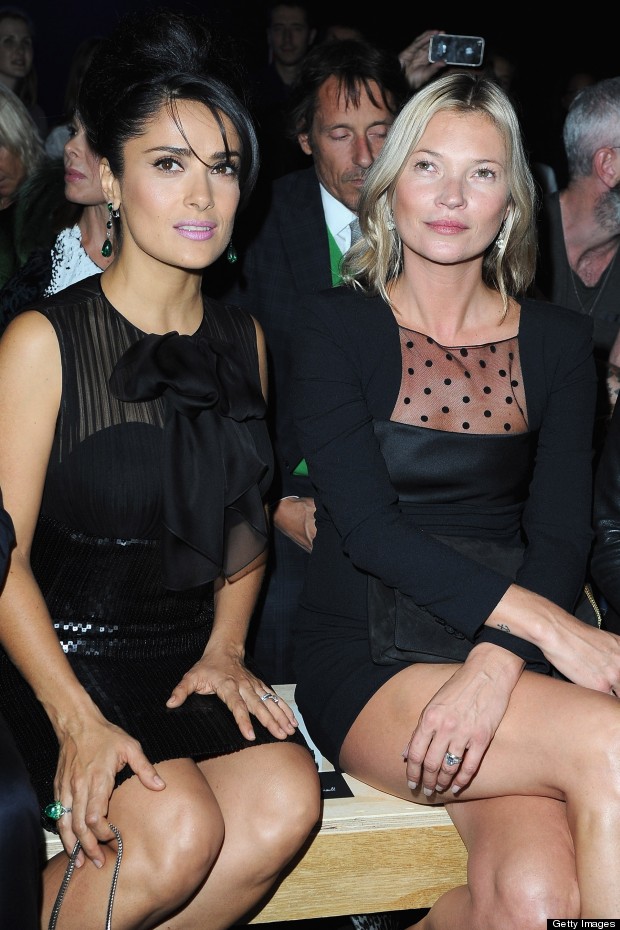 Verdict? So how do you rate Salma's show style? Let us know by voting in the poll and watch the video below to learn how to master the beehive:
SUBSCRIBE AND FOLLOW
Get top stories and blog posts emailed to me each day. Newsletters may offer personalized content or advertisements.
Learn more