It seems the world is obsessed with One Directioner Harry Styles, and, now that Haylor is officially defunct, the MyDaily team put a lot of effort (honestly) into compiling a potential pick of perfect girlfriends for the newly single pop pin-up. But, it seems, we really didn't need to, because Miley Cyrus has tweeted a picture of herself in bed with a cardboard cutout of the floppy-haired singer.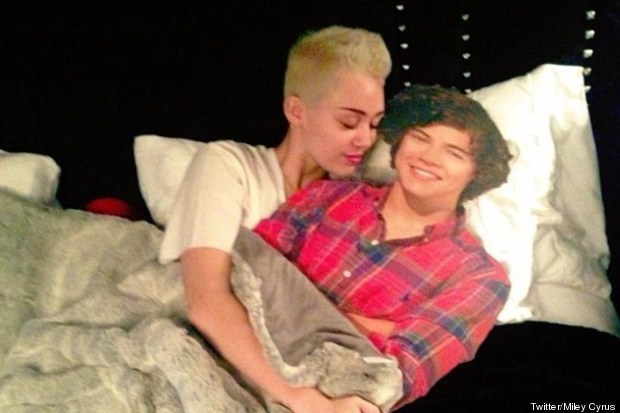 But, don't worry, the 'happily engaged' singer (set to wed sight-for-sore-eyes Liam Hemsworth) was just having some fun with her sister, Noah, who is actually the real Harry fan.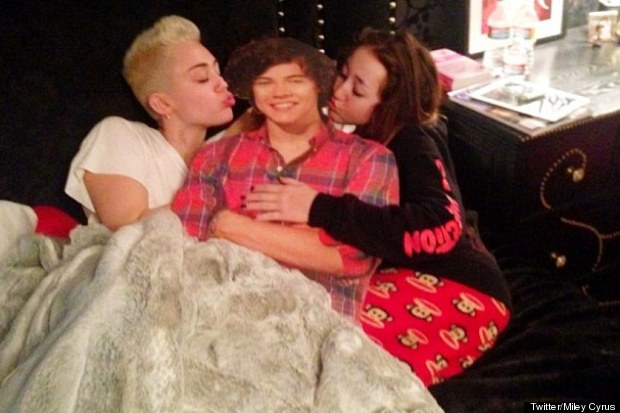 Miley wrote on Twitter: "All I want for my birrffffday is a big booty h**. All @noahcyrus wants for her BIRFFFDAY is @harry_styles.'
And when the Twitters-phere went into a frenzy about it, she reassured everyone: "In no way do I want Harry. No offense. I'm sure that'll be a story now 2. I'm happily engaged. Just got saucy with a cardboard cut out."
And why not?
More MC pics below:
SUBSCRIBE TO & FOLLOW UK STYLE