OK, it might not be a Halloween costume in the traditional sense of the word, but we were pretty impressed with Miley Cyrus' attempt at "doing a Nicki Minaj".
The actress looked brilliant as the whacky singer, dressed in a leopard-print catsuit, a bright yellow wig, green eyeshadow, and pink lipstick worked into Nicki's signature pout.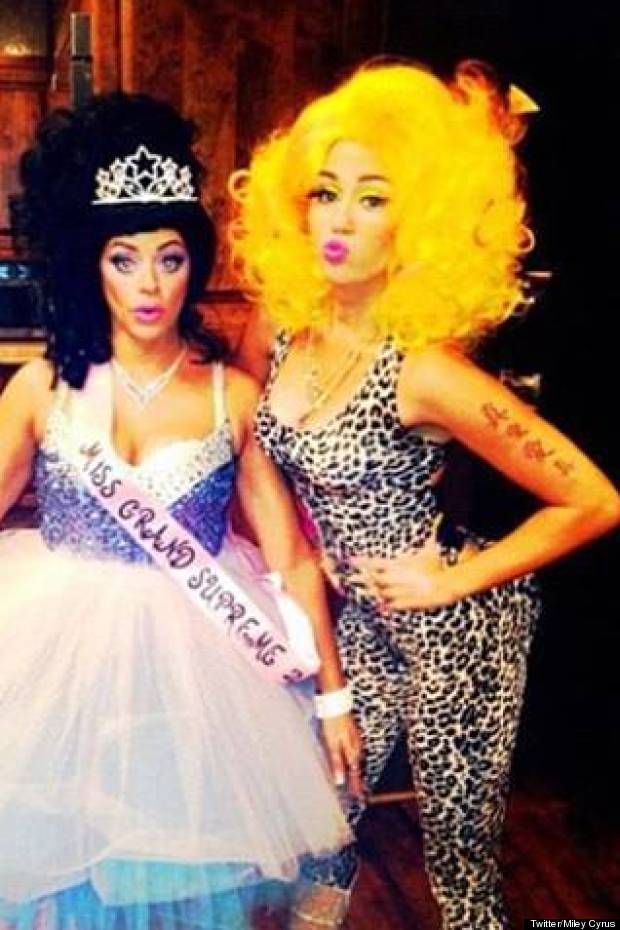 The best bit? The extremely curvaceous rear, which, as we all know, is a million miles away from Miley's own yoga-toned tush.
There's been a lot of competition for the best celeb Halloween costume this year, what with Kourtney Kardashian and Scott Disick dressing up as Batwoman and Robin, Jamie Hince and Kate Moss as Gomez and Morticia Addams, Holly Willoughby as a we're-not-sure-what-but-it's-really-scary, and Gwen Stefani as a dead Sandy from Grease.
Flick through this year's spook-tacular looks and choose your favourite below:
SUBSCRIBE TO & FOLLOW UK STYLE