What? The German supermodel and TV presenter was spotted out and about in New York's Tribeca district yesterday post-workout, with green sunglasses, a coffee cup and her MASSIVE boyfriend/bodyguard Martin Kristen as her only accessories.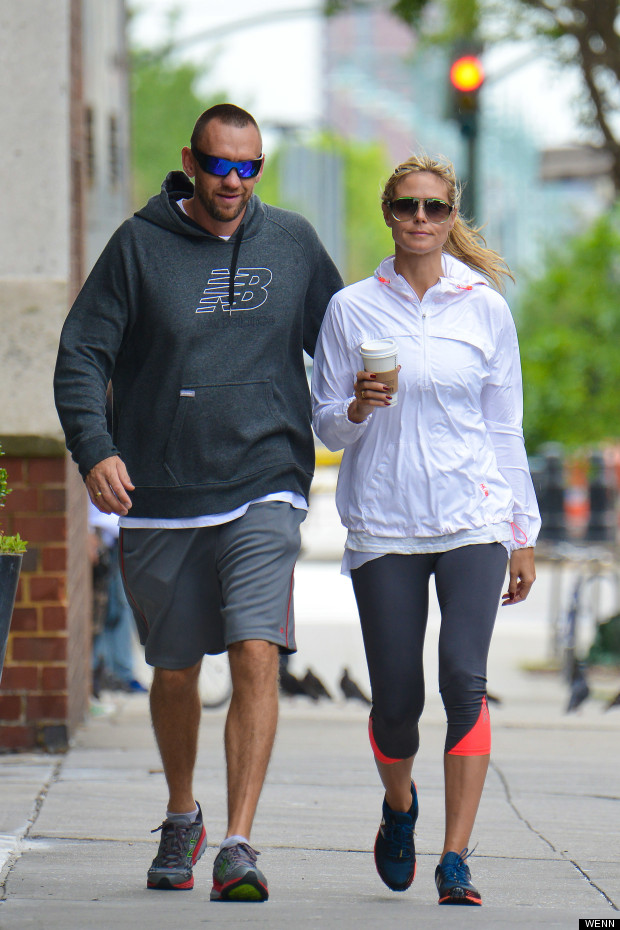 Verdict? As that famous cat Garfield once said, if you want to feel small, surround yourself with people bigger than you.
SUBSCRIBE AND FOLLOW
Get top stories and blog posts emailed to me each day. Newsletters may offer personalized content or advertisements.
Learn more