Polly McMaster was sick of leaving her love of fashion at home when she went to work every day and used this as inspiration to found and create her own chic clothing brand for working women, The Fold. The former city high-flyer chatted Chloe, engagement presents and Ferris Bueller's Day Off...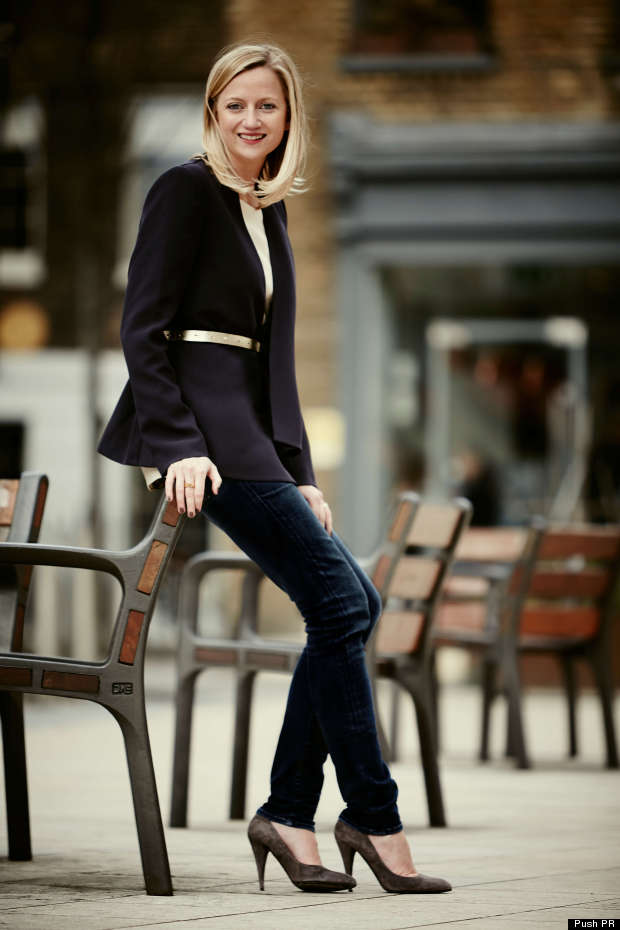 When I look in the mirror I see... my eyes. I think my eyes are definitely the window to my personality and reflect a lot of what is going on in my life running a business. A mix of confidence, creativity, ambition and a few lines around the edges of laughter and hard work, combined with the inevitable anxiety from juggling everything everyday. My eyes are also very expressive and honest; I sometimes think I give away too much, and find it hard to hold anything back.
If I were stranded on a desert island with only one dress it would be... the dress my husband bought me when he proposed. We were away in Cyprus and after he asked me to marry him he took me to a beautiful hotel and surprised me with champagne and a beautiful silk dress he'd chosen from See by Chloe. It was so thoughtful and so perfect, so that dress will always have the most romantic memories for me.
My biggest style triumph was... the first time I wore a dress from The Fold. It was such an achievement to go from concept to actually wearing one of our designs. There is something amazing about creating something tangible and being able to reflect and say "we made this happen".
If I could be any character from film or literature I'd be... my favourite film growing up was Ferris Bueller's Day Off. I think I'm an unlikely character hybrid of Ferris and Cameron - sometimes taking brave decisions and having a fantastic creative crazy time, and other times worrying about everything and being the sensible one. If I could be, I would be more like 90 Cameron and 5VIRTUAL-hpGallery-307399%
SUBSCRIBE TO & FOLLOW UK STYLE