Cara walked in the Charlotte Sparre show in Copenhagen this week winning over the fashion-loving crowds AND actually royalty. As far as onlookers go - Prince Joachim and Princess Marie are right up there with ones to impress when in Denmark. Whilst this kaftan ensemble doesn't send us into summer wardrobe frenzy, seeing Cara strutting - shades and all - her fabulous stuff down the runway is a good thing. And it turns out Delevingne is well in with this gorgeous clique of Danes after Tweeting the following: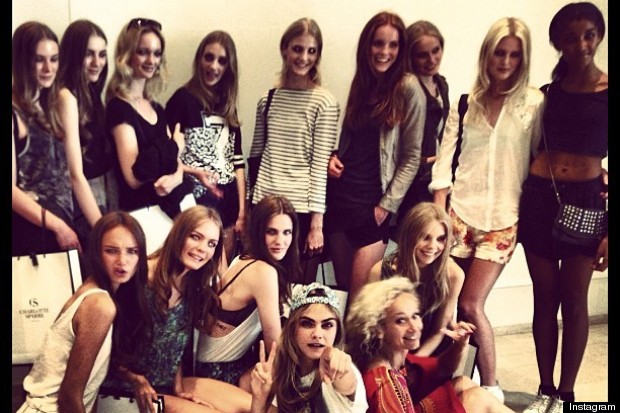 Here's a look at more Queen Delevingne snaps - incase there was any doubting that this SUPES got serious style.
SUBSCRIBE TO & FOLLOW UK STYLE