When it comes to holiday style, a bikini and a pair of flip flops usually do the trick. As for tropical flower accessories, metallic hot pants, skimpy swimwear and stilettos? Surely that's Beyonce's territory? Well, yes it is but thanks to H&M, her glamorous beach attire will be coming to the high street soon.
The singer model's H&M's summer collection in her first ad campaign for the brand and you guessed it, there are no plastic sandals in sight. In fact, she's even got perfectly manicured nails and a matching red pout. Of course she does.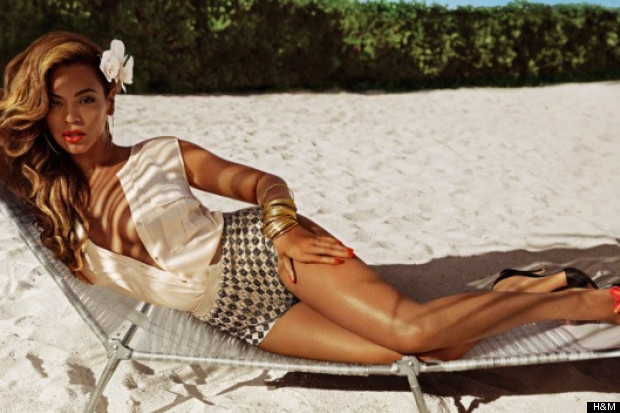 So - what else can we expect from the S/S collection? According to Ann-Sofie Johansson, Head of Design at H&M, "there's the perfect bodycon dress, as well as a flowing sun dress that makes a real statement. And of course there are the bikinis, especially the fringed bikini. What makes these pieces even more special is that Beyonce herself had input into the design, and they are full of her own personal style".
The Beyonce as Mrs. Carter in H&M billboards and TV campaigns will launch worldwide in May, shortly after the star kicks off her world tour. Handy.
More of Beyonce below:
SUBSCRIBE TO & FOLLOW UK STYLE