Oprah Winfrey looks super-stylish in her shoot for the November issue of Harper's Bazaar, which also features Nicole Kidman on the cover (below).
The businesswoman and TV host works it in a tailored white suit with very-in black stripes down the side.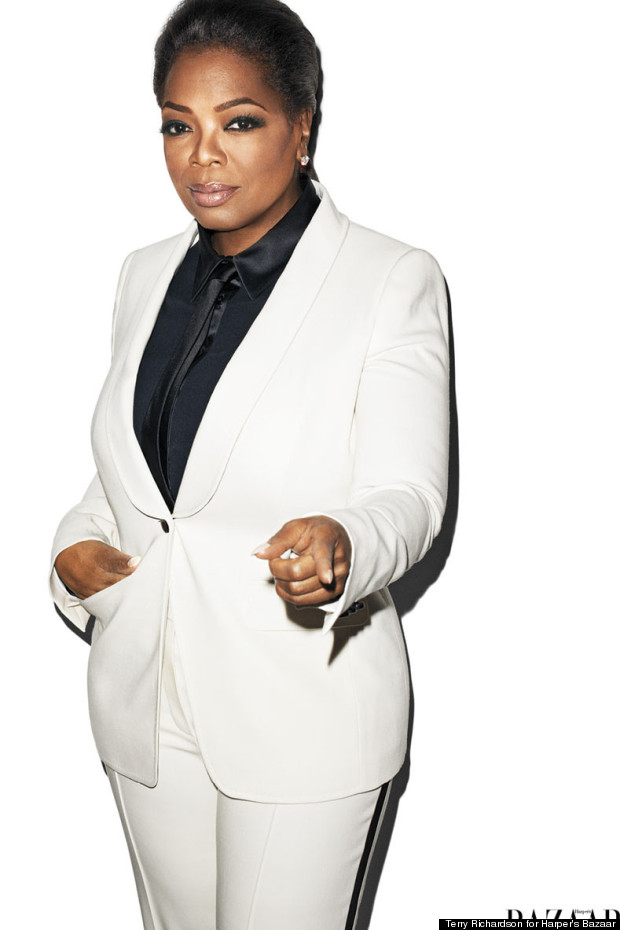 She also stands out in a high-collared red coat, which matches her popping lipstick.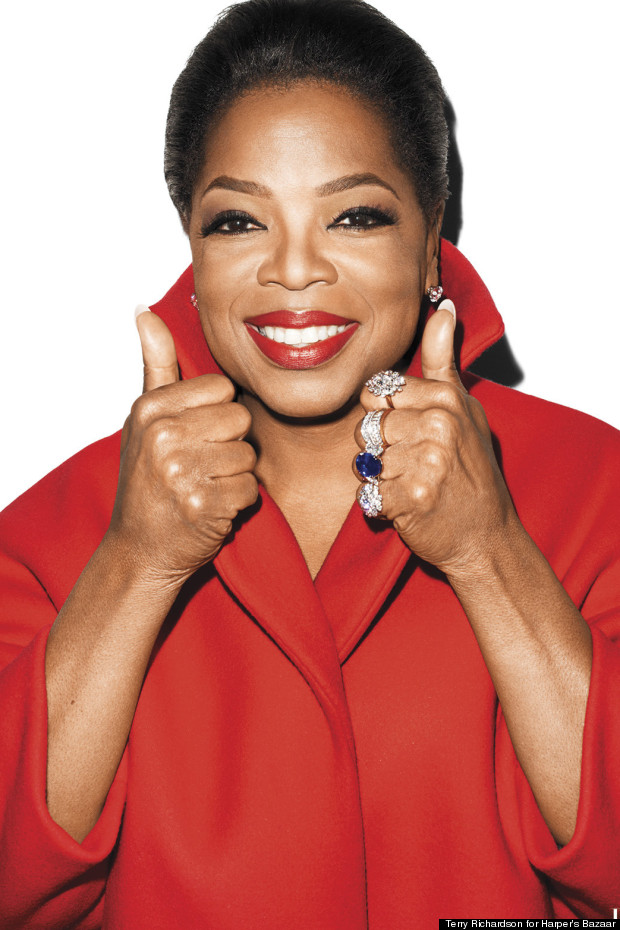 During the interview, Oprah opens up about The Oprah Winfrey Network (OWN), the TV channel she launched back in January 2011, as well as her guilty pleasures.
Read some highlights below:
On the initial problem with OWN: "What was missing from OWN was me. It required my full-on energy. You know, this past year has been challenging, but it's also been one of the greatest experiences for me getting to know me. What do you do when you don't have the wind at your back?"
On her guilty pleasures: "Oh I have downloaded all the Fifty Shades of Grey novels and for the first time I can take some guilty pleasure and just read. But I'm thinking, stop with the story, get to the juicy part!"
On her greatest indulgence: "Bathing is my hobby. I love creating bathing experiences - bath gels, bubbles, crystals, salts, lavender milks... Does she go prune? "Oh, yeah! I go prune. I go waaaay prune. I've gone to sleep."
Read the full interview at harpersbazaar.com
See the November cover below: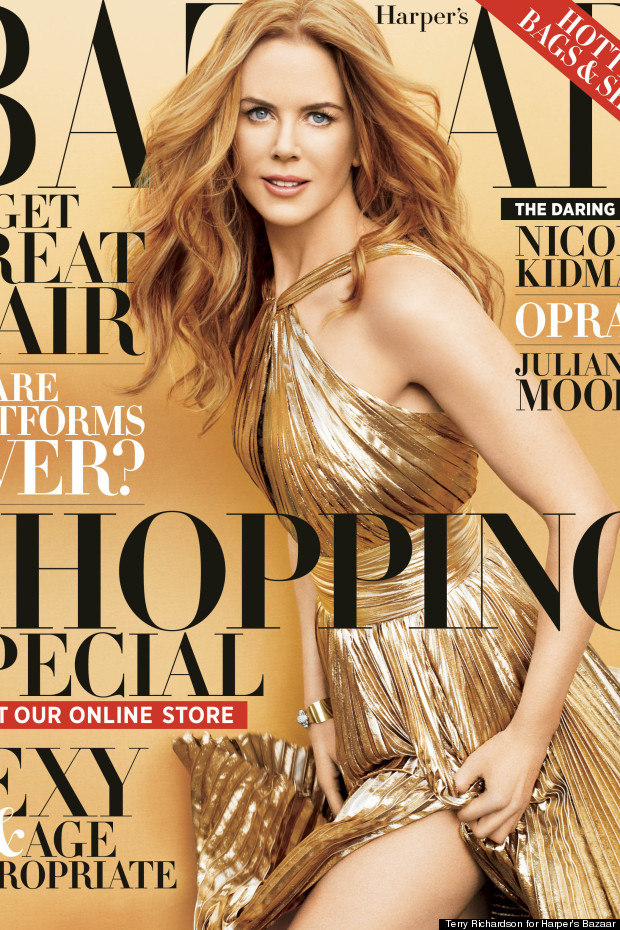 SUBSCRIBE TO & FOLLOW UK STYLE