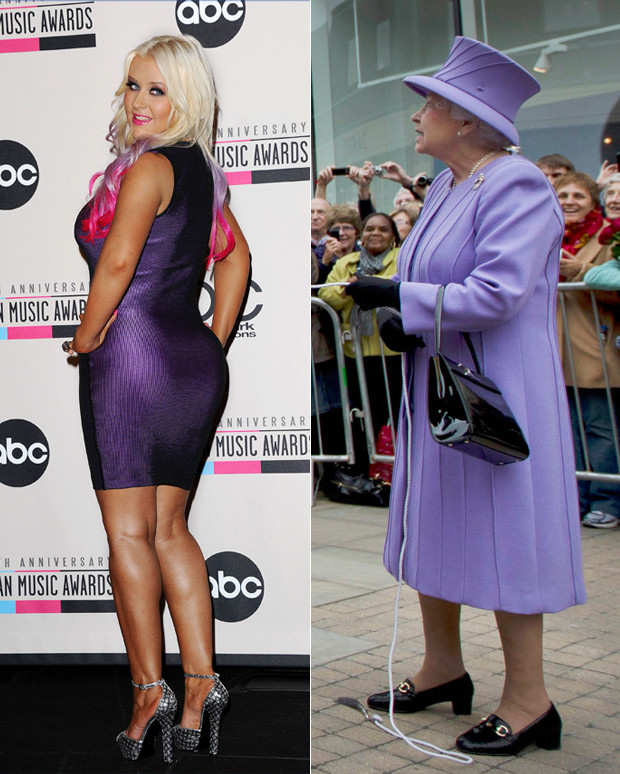 Examining the Crayola colour chart, it seems that QE2 has opted for a coat and hat combo in the rather aptly named "Purple Mountain's Majesty" shade, while Christina donned a figure-hugging number in "Cyber Grape".
But, while the Queen's tried and tested classic style met with blanket office approval, the contouring or fabric distortion on Christina's dress is doing all manner of unflattering things to her figure. SUBSCRIBE AND FOLLOW
Get top stories and blog posts emailed to me each day. Newsletters may offer personalized content or advertisements.
Learn more