Entertainment Weekly has whet our appetite for the final film in the Twilight franchise by releasing not one, but two separate covers for their latest issue.
Each spread features an exclusive new picture from Breaking Dawn: Part Two: The first cover depicts newly turned vampire Bella (Kristen Stewart) her beau Edward (Robert Pattinson), and the first look at actress Mackenzie Foy in character as their daughter Renesmee. The second cover also includes werewolf Jacob, otherwise known as co-star Taylor Lautner.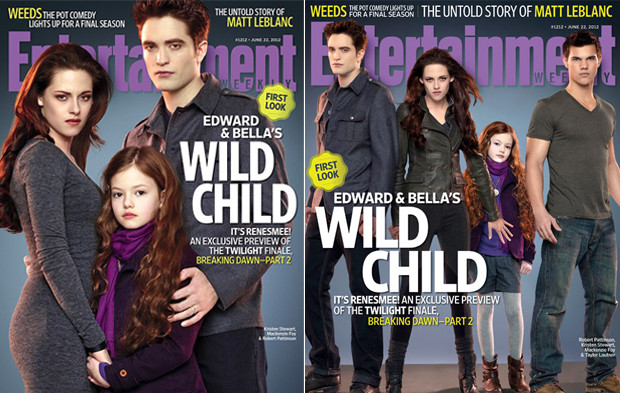 So what do you make of the two Twi-covers? Do you have a Twi-favourite? Do you Twi-care? Let us know in a Twi-comment below.
For more Twilight stars in action, glance below:
SUBSCRIBE TO & FOLLOW UK STYLE