Princess Bea, is that you? The young royal was spotted out Bodo's Schloss club in London on Monday night looking like she'd been taking style tips from Rihanna (on the bottom half, at least).
She chose to release her inner biker chick with a trendy leather mini skirt paired with cool black ankle boots. But, it appeared, she couldn't quite go the whole hog, and returned to her preppy roots on the top half of the ensemble with a pretty-pretty bow waist belt.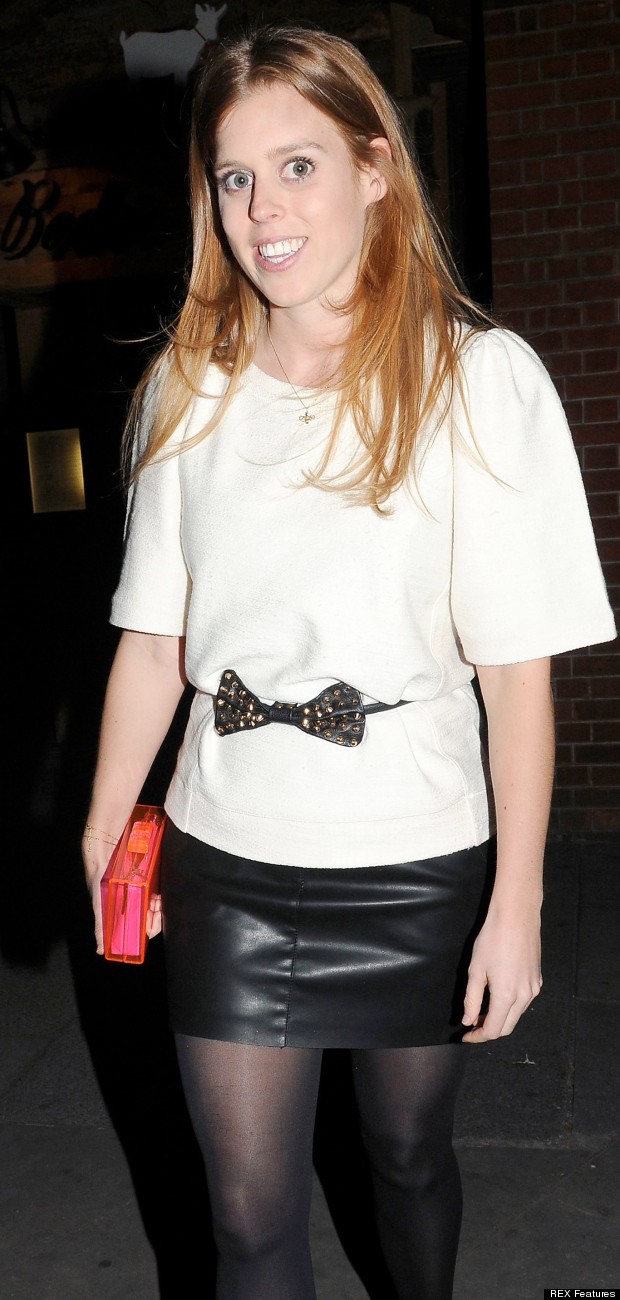 What do you think of the Princess' hint at rebellion? We like.
Anti-establishment fashion is on-trend, after all. Here's how to get your punk on:
SUBSCRIBE TO & FOLLOW UK STYLE