Well, they're not your average barmaids, are they?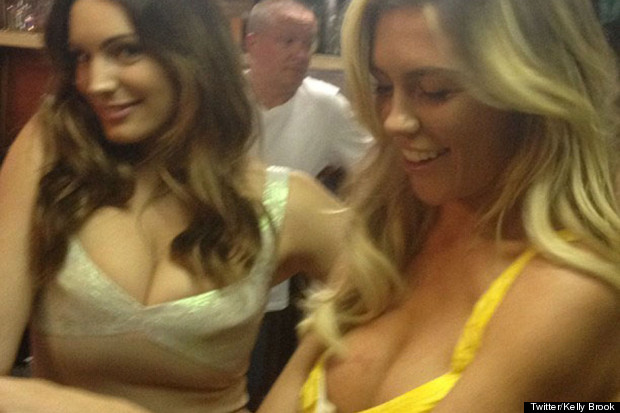 At Giles Deacon's London Fashion Week after-show party, the Kelly Brook and Abbey Clancy turned 'busty bar girls' and showed off their skills by pulling pints and looking picture-perfect pretty all at the same time. Well, us women are known for being brilliant multi-taskers, are we not?
The ladies had enjoyed the Giles show, which was described by the designer as "romantic but also dramatic", and featured a host of striking headgear.
See all the stars who've been keeping the front row seats warm at London Fashion Week here:
SUBSCRIBE AND FOLLOW
Get top stories and blog posts emailed to me each day. Newsletters may offer personalized content or advertisements.
Learn more