She's ALL about the Instagram Good Girl Gone Bad - Rihanna - has only gone and flaunted another bit of bling for all to see. Naturally, the ghetto princess was inundated with a whole heap of oh-my-god-AMAZING gifts for her birthday last month but this little late-comer is somethin' else. Only Chanel will do. RiRi received this sparkly anklet and didn't waste time in showing it off to that modest 28 million following.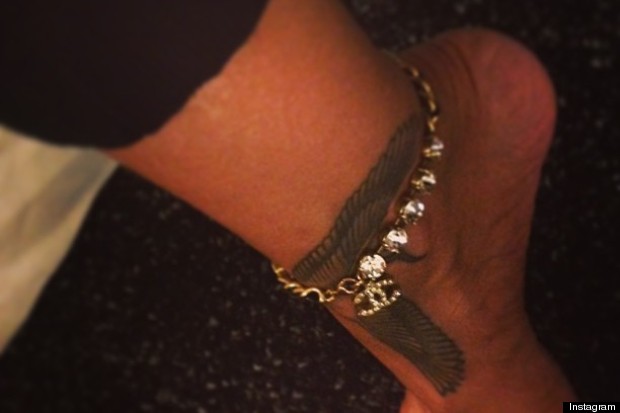 The caption below her Instagram photo reads: "Late birthday gift, vintage Chanel anklet #CCcertified." Jealous much? Along with the diamonds was a custom tee from Givenchy were THOSE Prada boots by her pal Miuccia. Plucky girl.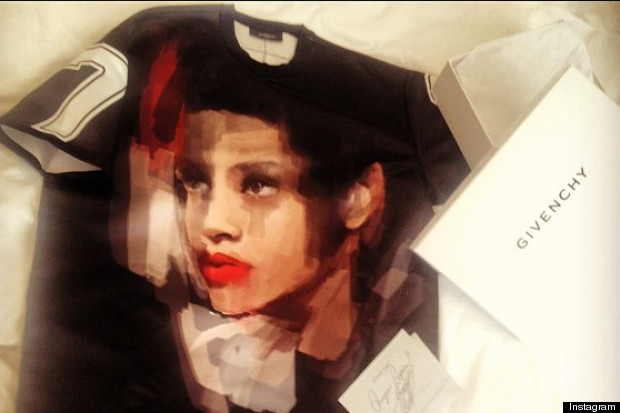 For more @BadGallRiRi check out her latest clothing line collaboration with River Island - think a whole lot of side-split and raunchy crop top style. Here's the girl herself at the launch:
SUBSCRIBE AND FOLLOW
Get top stories and blog posts emailed to me each day. Newsletters may offer personalized content or advertisements.
Learn more