What? After putting on a fabulous pair of vintage pearl sunglasses by Chanel for her appearance with the Angels at the Victoria's Secret Fashion show, the ghetto fabulous Rihanna was seen sporting yet another pair yesterday. She wore the classic black shades with white Chanel logos around the frames last night for Ursula Stephen's birthday party. Together with her retro-luxe locks, black tank top and high-waisted leather skirt, we think this was a style triumph.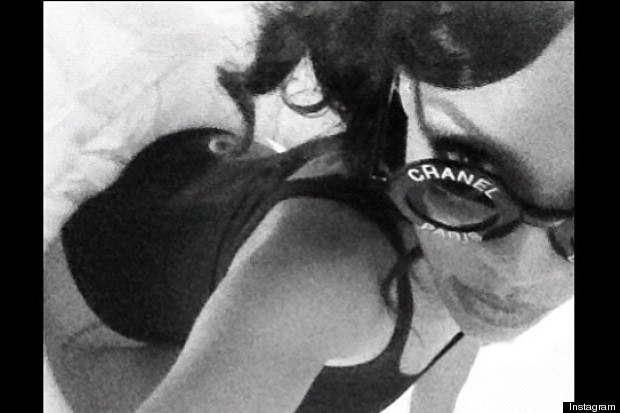 Where? Boudoir in New York City.
Verdict? Clearly RiRi couldn't part with the sunnies as she later posted the above photo of her on Instagram. She worked a pose that was oh so Rihanna with just a hint of Chanel in sight... What do you think of her look? If you missed her hot things up on the Victoria's Secret catwalk then watch our behind the scenes videos below:
SUBSCRIBE AND FOLLOW
Get top stories and blog posts emailed to me each day. Newsletters may offer personalized content or advertisements.
Learn more