Rihanna's kicked off her highly anticipated 777 tour - where she plans to cover seven cities in seven days! - in style, donning a leather top on stage in Mexico City, a white cropped bustier top for her performance in Toronto, a camo print jumpsuit on stage in Stockholm and - our favourite look so far - a photo-print oversized T-shirt-cum-mini-dress with face print motif in satin, teamed with sexy suede thigh-high boots, a gold chain necklace and a red pout.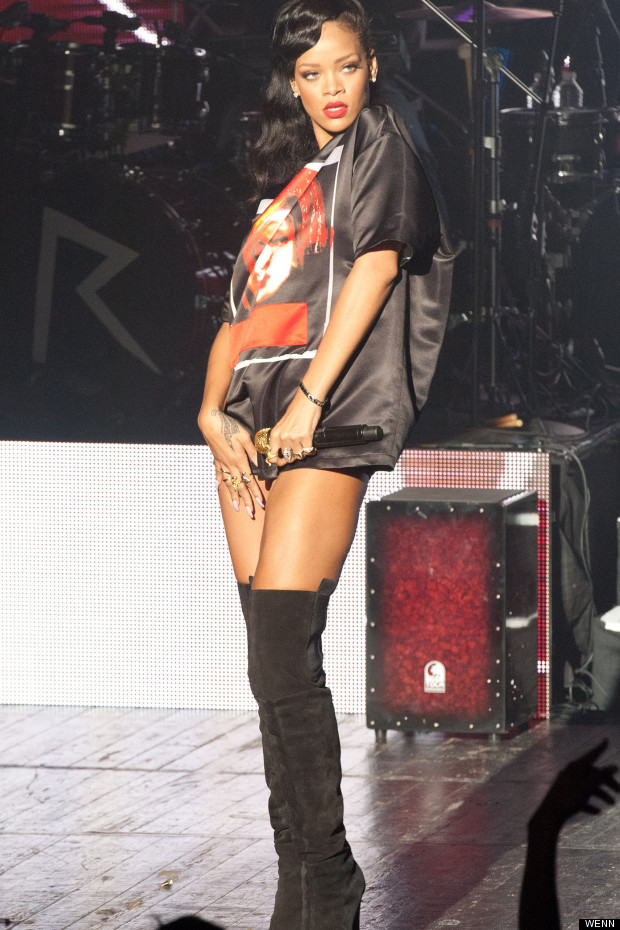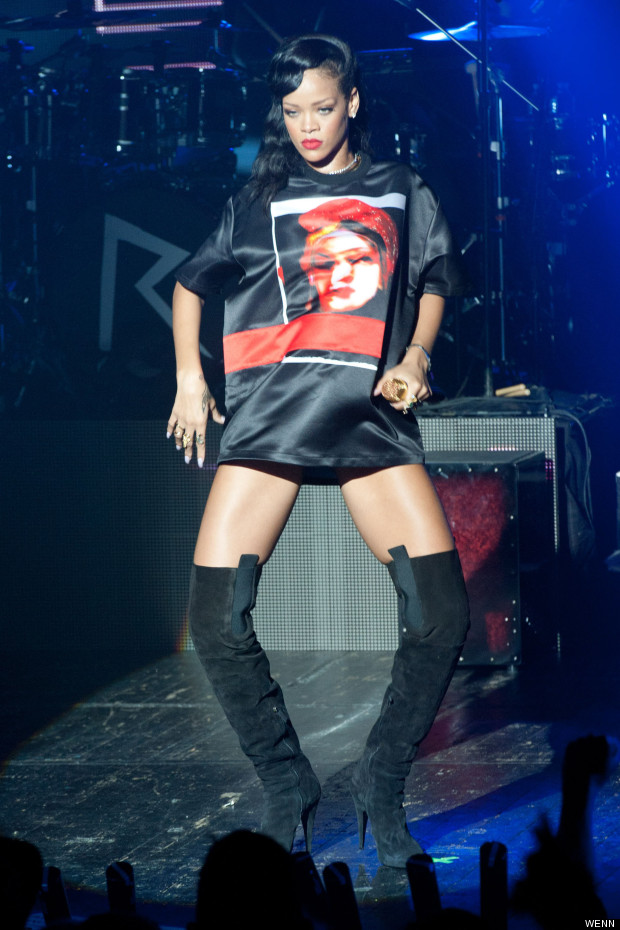 Sexy without being too revealing, racy but not raunchy (well, it's RiRi so the moves obviously are!) and feminine and sporty at once.
And can we just say, we're so relieved she went for the black thigh-high boots instead of these ones.
More Rihanna pics:
SUBSCRIBE TO & FOLLOW UK STYLE