Rihanna certainly has everybody's attention on the November cover of US Vogue.
The singer wows in a beautiful red strapless brocade dress, which matches her scarlet lips, on her second ever Vogue cover.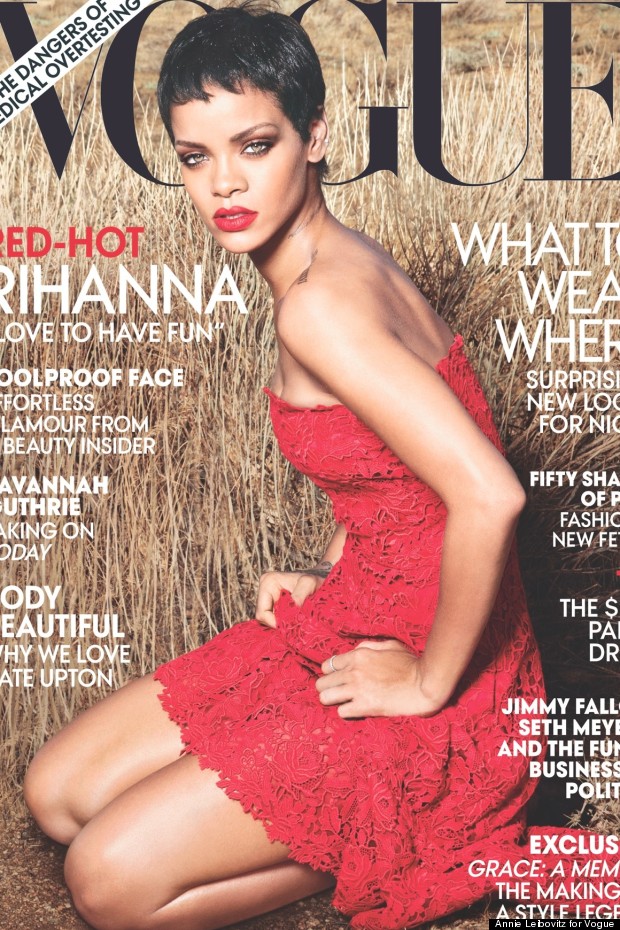 Inside, the red theme continues, and Rihanna is pictured writhing around in a straw field in a long-sleeved ruby frock.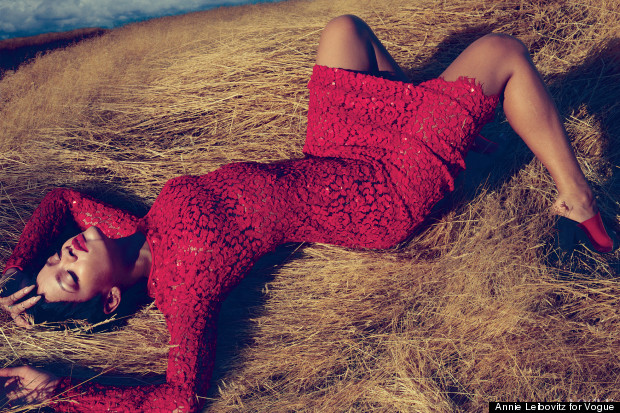 But our favourite pic in the Annie Leibovitz series of shots, has to be sexy black lace and leather gown with the dusty desert as a backdrop.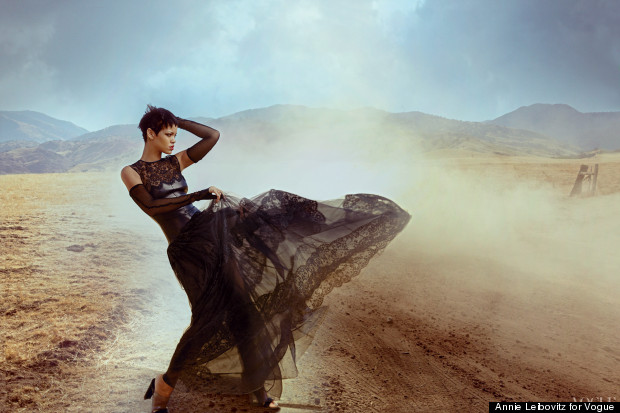 During the interview, Rihanna , whose new album Unapologetic is out this month, talks about love and friendships:
On her love life: "I have not been on a date in forever. Like two years. Haven't gone to the movies, to dinner. Zero. . . . I would love to go on a date. You don't think that? I'm a woman. A young woman, vibrant, and I love to have fun. And I have too many vaginas around me at this point. Seriously, all I want is a guy to take me out and make me laugh for a good hour and take my ass back home. He doesn't even have to come up. All I want is a conversation for an hour."
On being friends with Katy Perry: "[We both know what it's like to] go through personal things in a very public way . . . [we] genuinely care if each other are OK."
See more Rihanna pics here:
SUBSCRIBE TO & FOLLOW UK STYLE