Who? Salma Hayek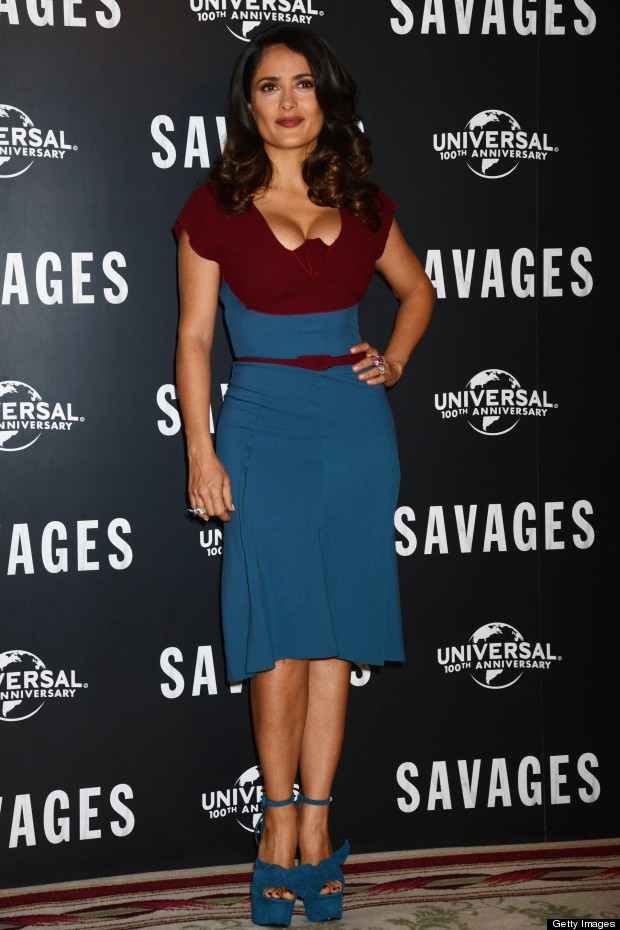 What? Hayek and her Savages co-stars hit London today to promote their new film and as always, Salma got heads turning. We'd like to say it was down to her colour clashing, burgundy and blue dress, but something also tells us that the peek-a-boob situation might also have had something to do with it. We're not sure where director Oliver Stone's hand ended-up either, but the result could have been awkward.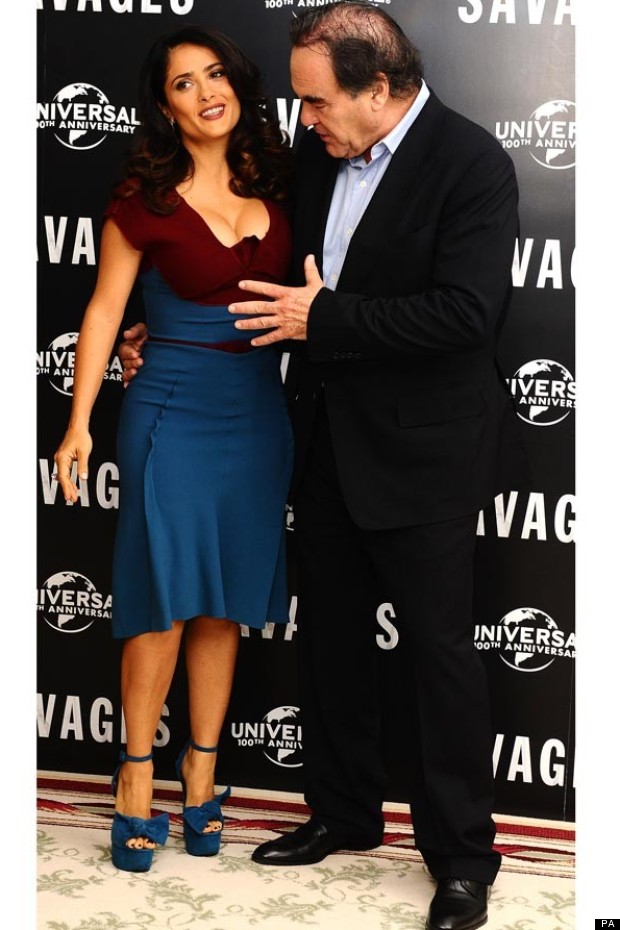 Where? London, 19 September
Verdict? So how do you rate Salma's latest look? We met her today (watch out for the interview tomorrow) and we can attest that up close, she is a) ridiculously stunning b) her cleavage was covered up and not so eye-catching.
Here's more of our favourite celebrity brunettes below:
See more of Salma's statement style in the video below:
SUBSCRIBE TO & FOLLOW UK STYLE