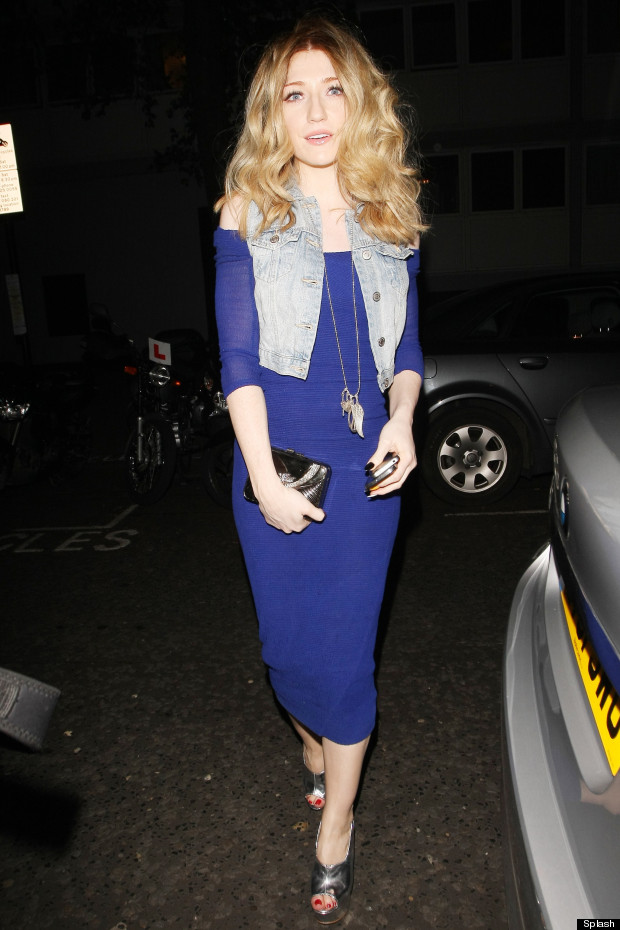 Sarah and Nicola both made their way to London's Vanilla restaurant and bar for their bandmate's leaving party - Nicola (above) in a blue dress and sleeveless denim jacket and Sarah (below) in a clingy yellow dress with black spots.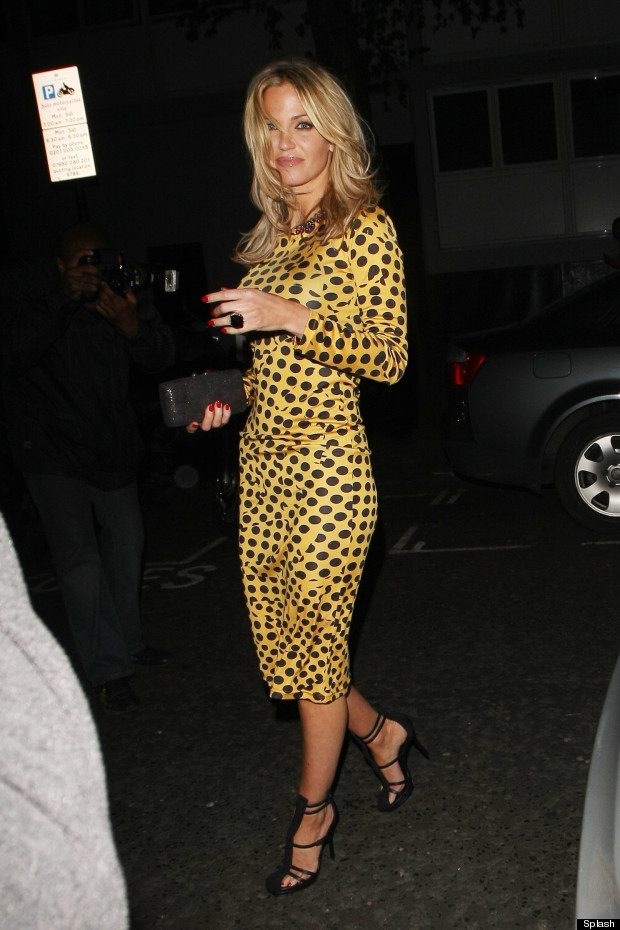 But whose party ensemble do you prefer?
We're going to say Nicola's because it's about time someone flew the flag for the sleeveless denim jacket. Also we were hoping to see Sarah Harding's "Don't be bitter - glitter" tattoo again and wearing a dress without a low back means this cannot happen. Sadness.
SUBSCRIBE TO & FOLLOW UK STYLE