Who? Scarlett Johansson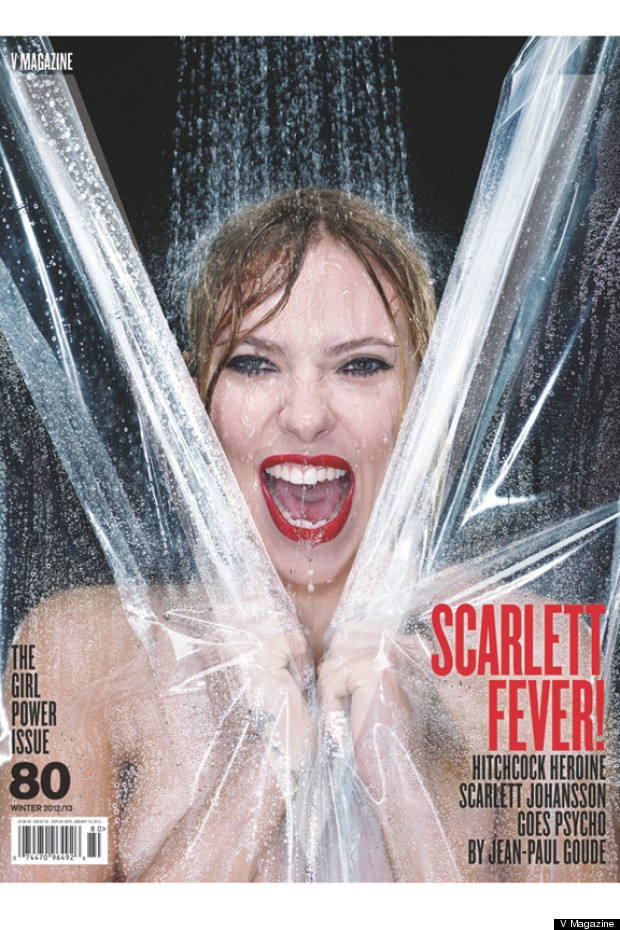 What? To celebrate her role in the upcoming film, Hitchcock, Scarlett has recreated the infamous Psycho shower scene for the cover of V's Winter issue. We're still trying to work out how she stopped her makeup from running. Clearly, that's some seriously good red lipstick she's wearing.
In her interview with the magazine, she says, "We only had the luxury to shoot the scene for a day, and everybody was feeling very nervous because it involved water and nobody wants the actor to get wet. They were concerned with modesty and all these things-but I don't care about any of that stuff and Janet Leigh never did either. You have got to be brave, get into the shower, and face Anthony Hopkins as Hitchcock jabbing you in the face with a 12-inch kitchen knife, you know".
She makes it sound so easy!
Read the full feature at Vmagazine.com
Verdict? Let us know how you rate Scarlett's latest cover girl style and see more celebrity fans of red lipstick below:
SUBSCRIBE TO & FOLLOW UK STYLE