The woven basketball shirt and bikini look is out, you heard it here first. It never made it.
Selena Gomez is frontin' (to quote Pharrell) for Nylon magazine's February issue. Thing is, the Disney princess still lacks the edge to pull off 1.) A snapback cap 2.) Retro Adidas and 3.) A bank robber role (a la new film: Spring Breakers)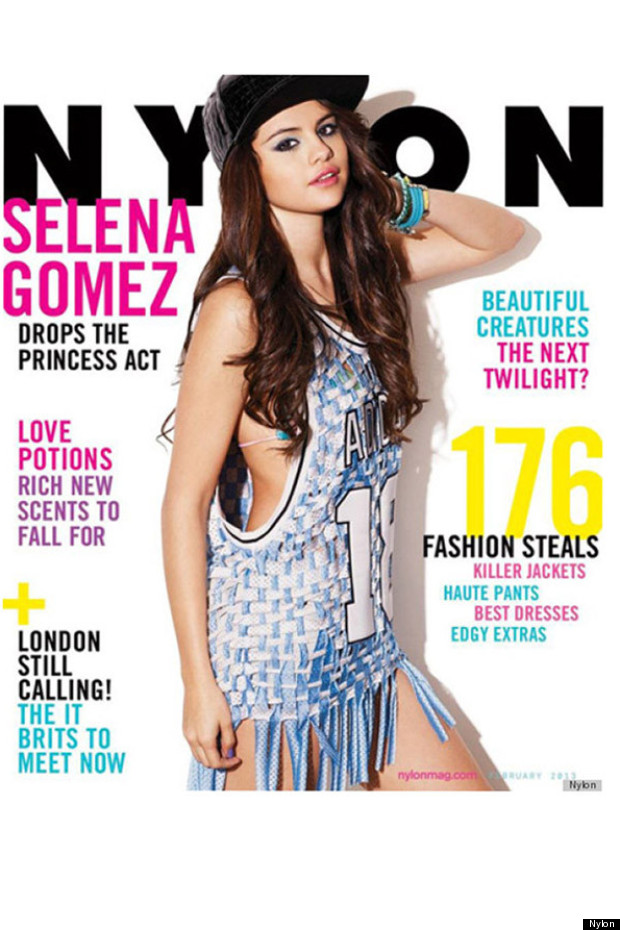 Like old flame Bieber, Selena's attempts to try on scandalous for size have been an epic fail. There's nothing wrong with Disney (or squeaky clean), but there is a lot wrong with this look.
Selena, if you're really through with fairytale antics that's fine but if you're going all ghetto fabulous on us then do it right.
Perhaps she was trying that dress-like-the-fellas trend? She really should have checked out these pieces first:
SUBSCRIBE TO & FOLLOW UK STYLE