What? Are we Sienna things? Now that she's a mum, maybe the actress is embracing her super-girlie side; or just getting ready to help her daughter dress her dolls *Team MyDaily scratches its head*. This embellished Valentino dress sure looks like something that comes in Barbie's wardrobe (wonder if it has a Velcro fastening at the back?). Sienna is, obviously, still pretty in the look, but it's not our favourite Miller moment...
Where? At the Bafta Los Angeles 2013 Awards Season Tea Party, the Four Seasons Hotel, LA, 12 Jauary.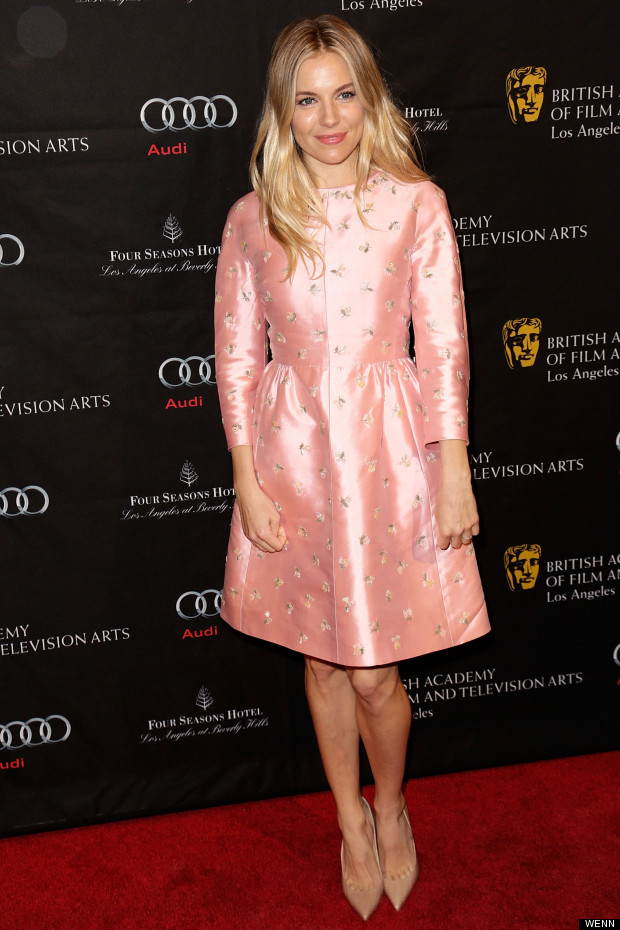 Verdict? Va-va-Valentino this is not, unfortunately. Barbie wants her dress back...
See all the pics from the 2013 Bafta Tea Party here:
SUBSCRIBE AND FOLLOW
Get top stories and blog posts emailed to me each day. Newsletters may offer personalized content or advertisements.
Learn more