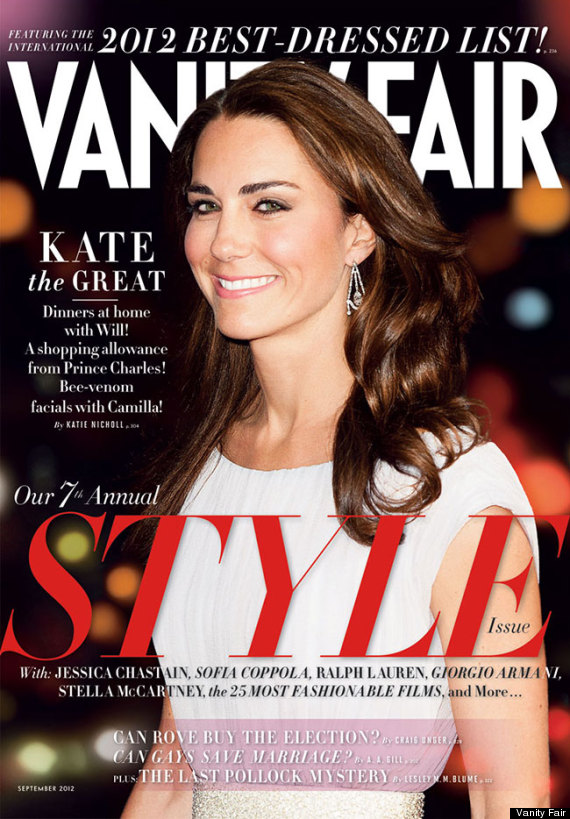 The Duchess of Curls Cambridge is riding high in Vanity Fair's esteem at the moment, having snatched the number one spot on the publications 2012 Best Dressed list.
To mark the list's inclusion in the magazine, Kate has also been made the September edition's cover girl. Not the actual cover girl you understand, but there's a picture of Kate wearing Alexander McQueen at the 2011 Bafta Brits.
Also, Styleite reports that Vanity Fair has it on good authority that Kate and Wills own a sausage maker. Which is... comforting? Odd? Unopened in a box somewhere?
Office reactions were:
"Perhaps that explains the sausage curls?" [IT DOESN'T]
and
"Well it's hard to know how one gets by without one." [NO IT ISN'T]
SUBSCRIBE TO & FOLLOW UK STYLE