Yes the Kardashians can do subtle, understated style. Well, Kourtney can so perhaps the others will follow her lead?
Kourts was spotted in Soho, New York this week wearing a khaki jacket, black leggings and knee-high patent boots. As for the statement shades and oversized tote - well that's just signature celeb. LOVE that handbag.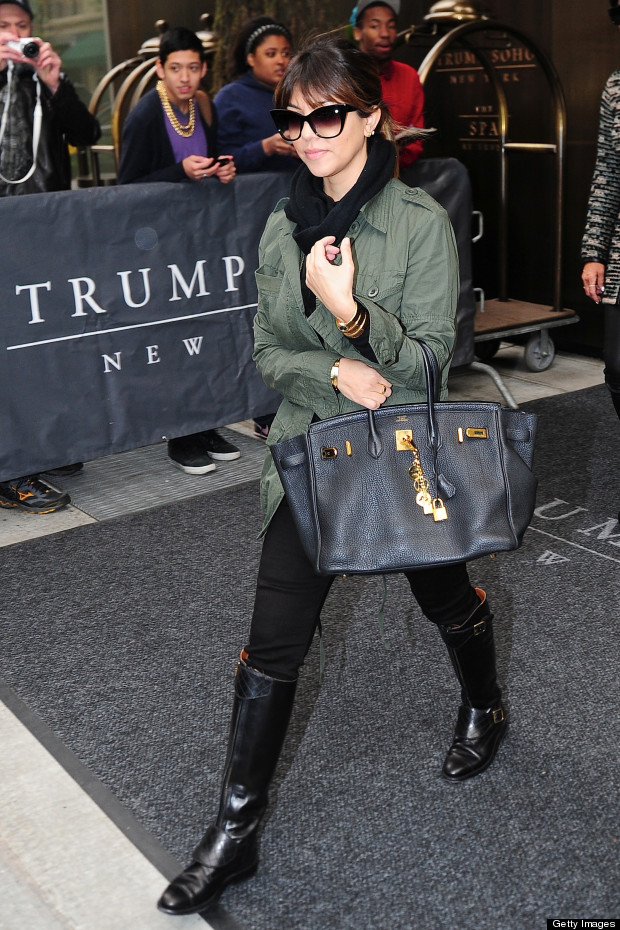 Hats off - Kourtney has Stateside spring style sussed. Need to see more looks from all those Kardashian ladies? Take a click through our gallery below - some passable, some really really not:
SUBSCRIBE AND FOLLOW
Get top stories and blog posts emailed to me each day. Newsletters may offer personalized content or advertisements.
Learn more