 Tara opted for a beach casual ensemble of cut off denim shorts, a baggy tee over a bikini top and flip flops (worn on the hand). Jedward went for less traditional holidaywear - matching Superman vests, tiger print trousers and red trainers.
Oh, and a visit to their respective Twitter accounts taught us that a "Jedkiss sandwich" is a thing. So there's also that.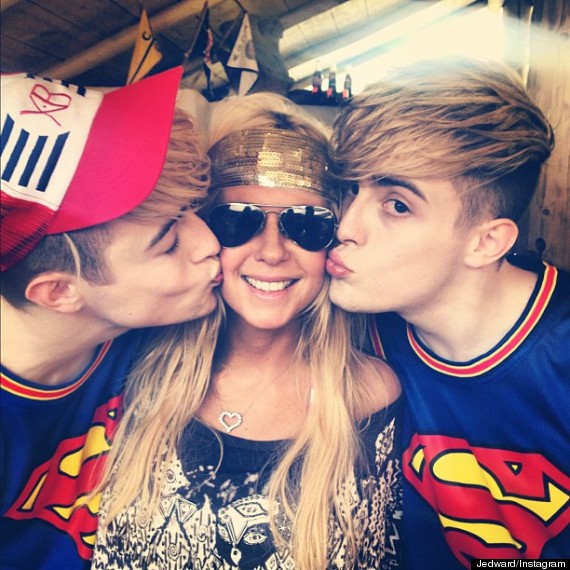 SUBSCRIBE AND FOLLOW
Get top stories and blog posts emailed to me each day. Newsletters may offer personalized content or advertisements.
Learn more