What with David's recent move to Paris, Victoria Beckham has been spending a lot of her time on the Eurostar and Monday was no exception. The fashion designer returned to London after watching her husband play in a football match on Sunday night.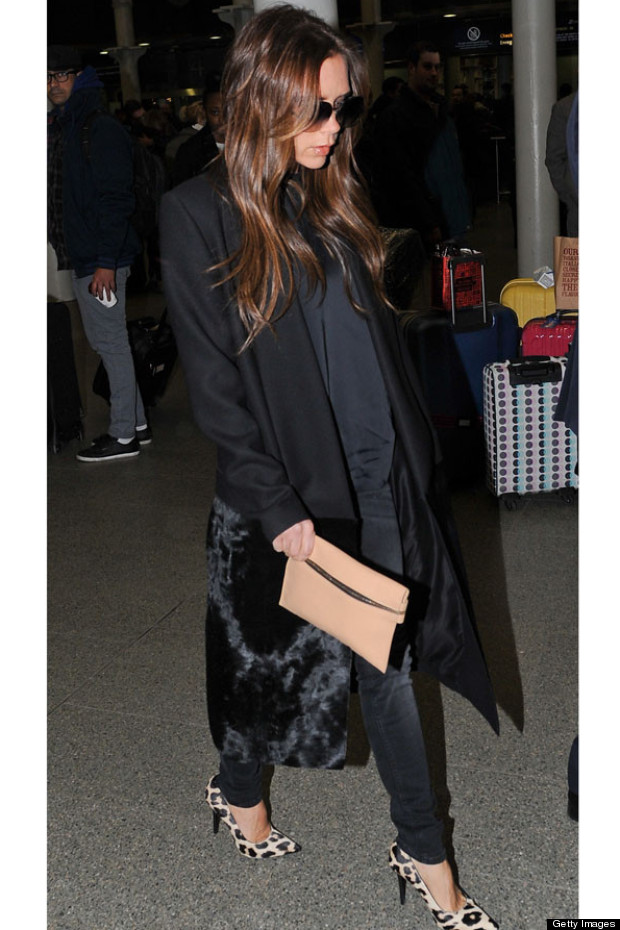 Did she step off the train in comfy, train travel attire? No way. VB arrived at St Pancras in skinny jeans and leopard print heels. No change there, but what's happened to her oversized, carry-it-under-your-arm bag that she couldn't do without a couple of weeks ago? Arm ache? Or was she just travelling light?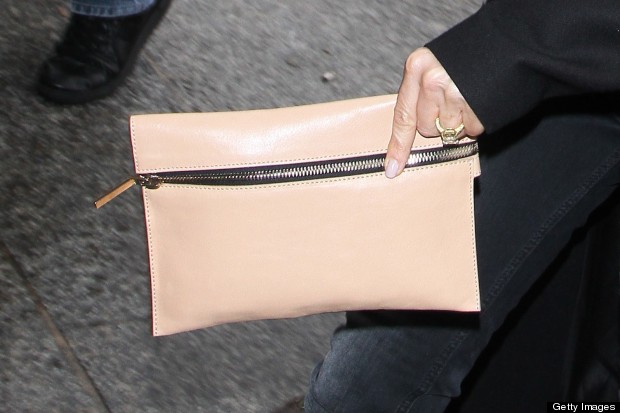 Either way, Victoria reminded us that there's nothing quite like a clutch bag to make an outfit look chic. (Particularly if it's in peach leather and has a handy zip). Practical? In reality, probably not, but it could definitely hold a passport and if you're lucky, a phone. All you need for a trip to Paris, then? Yes, if you're Mrs Beckham.
More of her style below:
SUBSCRIBE TO & FOLLOW UK STYLE