In case you haven't already heard of Brazilian actress Jordana Brewster, here are a few reasons why she should be on your radar: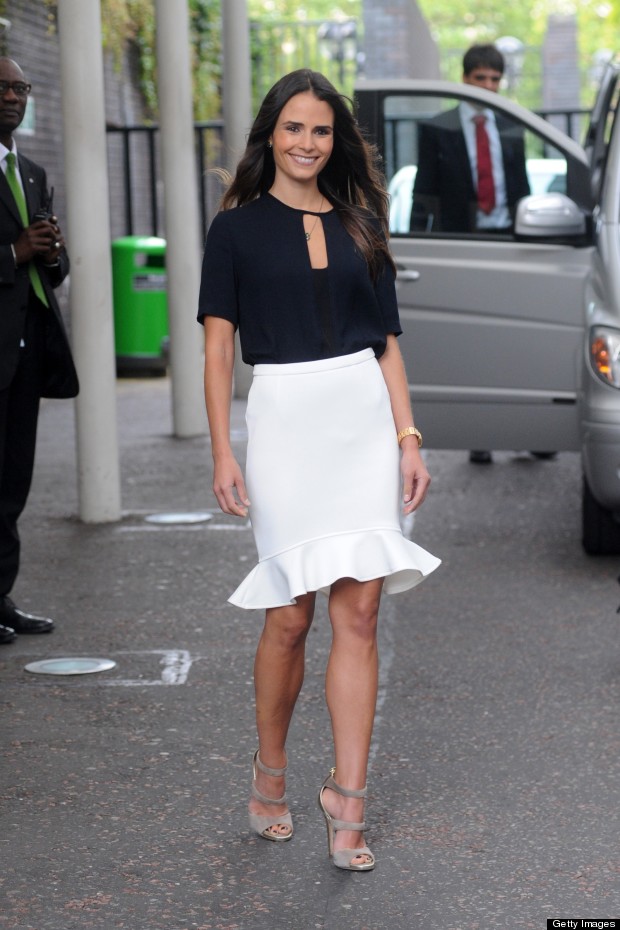 1. She stars as Elena Ramos in the Dallas remake.
2. Her sister Isabella is currently dating Russell Brand.
3. She channelled work wear chic in this monochrome shirt and flared skirt combo for her appearance on ITV today (and subsequently put Little Mix's TV show style to shame).
4. Although she was born in Panama City, has a Brazilian heritage and now lives in the U.S, she spent her early childhood in London.
5. She will star in The Fast & The Furious 6 (alongside Rihanna). Anyone who stars in the sixth edition of a film deserves some credit in our eyes.
We'll keep you posted on more of Jordana's chic style moments, but in the meantime, here's a clip from the new series of Dallas:
See more of our favourite celebrity brunettes below:
SUBSCRIBE TO & FOLLOW UK STYLE