What: Wearing a bondage-inspired cage dress, by Versace (natch).
Where: At the Atelier Versace show at Paris couture, where she chatted away to fellow f-rowers Fan Bingbing, Pierce Brosnan, MIA, Christina Hendricks, Elizabeth Banks and Jessica Alba.
PS: Don't you think that Milla's dress is a nod to the infamous Versace gown that launched Liz Hurley's career back in 1995 (scroll down to see what we mean)?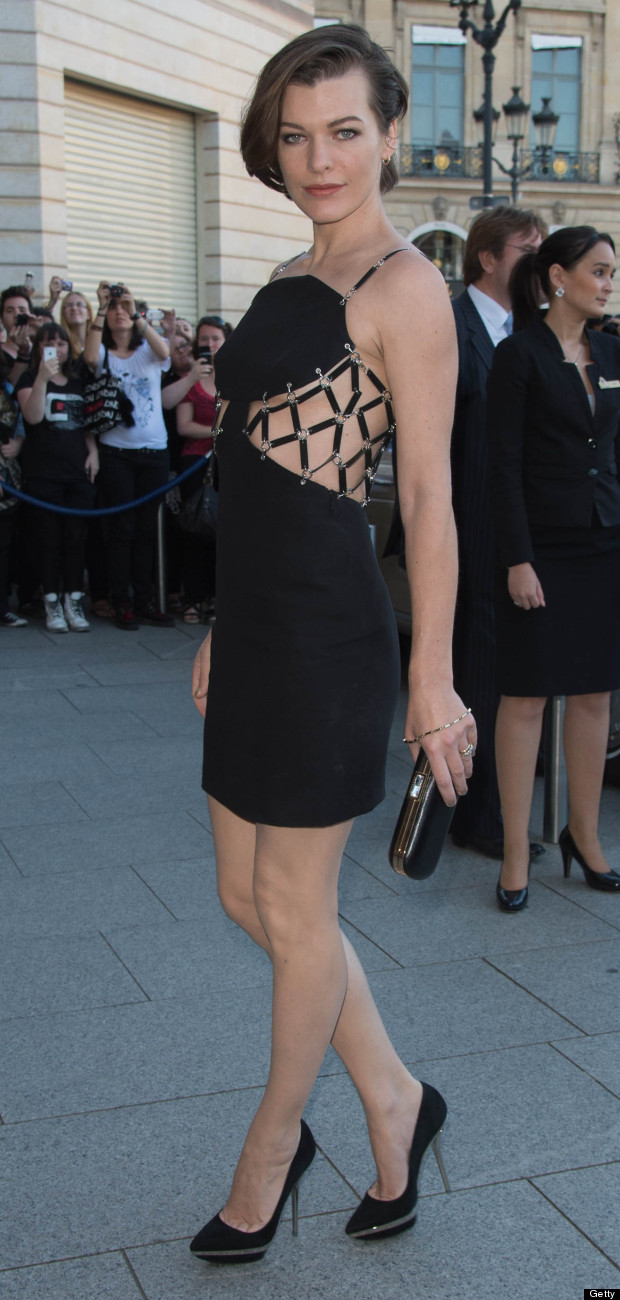 Compare and contrast Milla's look with the original Versace attention-stealing dress: See who else has made the pilgrimage to Paris couture this week:
SUBSCRIBE AND FOLLOW
Get top stories and blog posts emailed to me each day. Newsletters may offer personalized content or advertisements.
Learn more