Royal baby news flash! Papa-bear-to-be Prince William is said to be playing in a polo match at Cirencester Polo Club in Gloucestershire on Sunday according to the Mail Online ERGO the due date must be a little way off yet *cries out irrationally, bangs desk impatiently*.
For obvious reasons, Kate Middleton will not be cheering him on from the sidelines - we bet she's with mamma Middleton, Carol, getting ready for the THAT moment we've all been waiting for. If the Duchess doesn't have the royal baby soon we may combust with excitement, but it can't be long though and that route to the Lindo wing at St Mary's Hospital London must be planned to with an inch. AND if the time does come, Wills obviously has a trusty steed to get him to the hospital in time. No, really.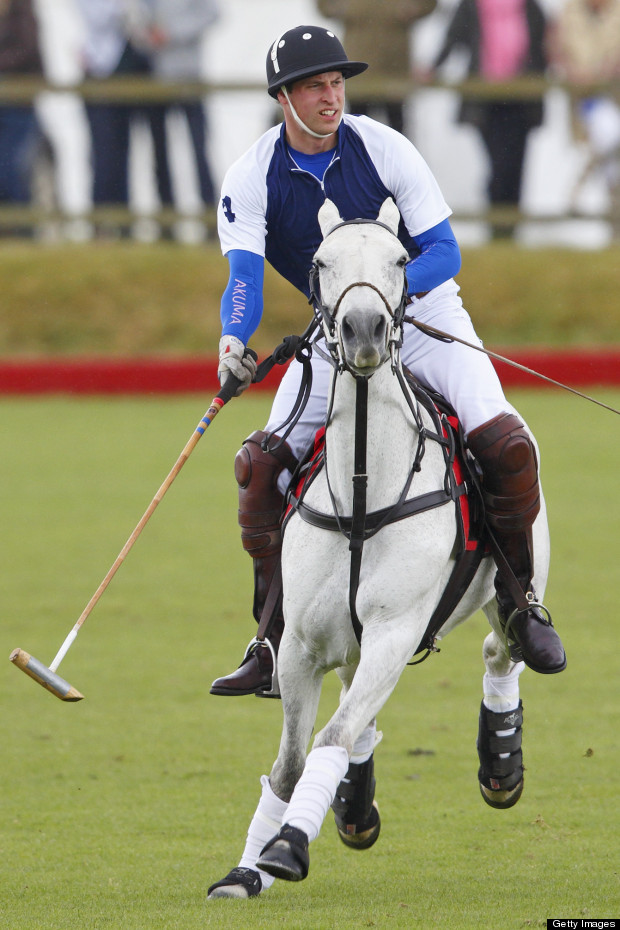 SUBSCRIBE AND FOLLOW
Get top stories and blog posts emailed to me each day. Newsletters may offer personalized content or advertisements.
Learn more