Fact: only a few people truly embody the word fabulous, defined by the Oxford dictionary as "extraordinary". You have to be surprising, beautiful, clever and more than just a little amusing to cut the mustard.
So, when we say VV Brown is fabulous we're not being flippant. Why? Her first album Travelling With Light went Gold and she toured America with Maroon Five. Then she was the first black woman to front a campaign for Marks & Spencer. Now she's working on her much-anticipated second album, due to be released this year.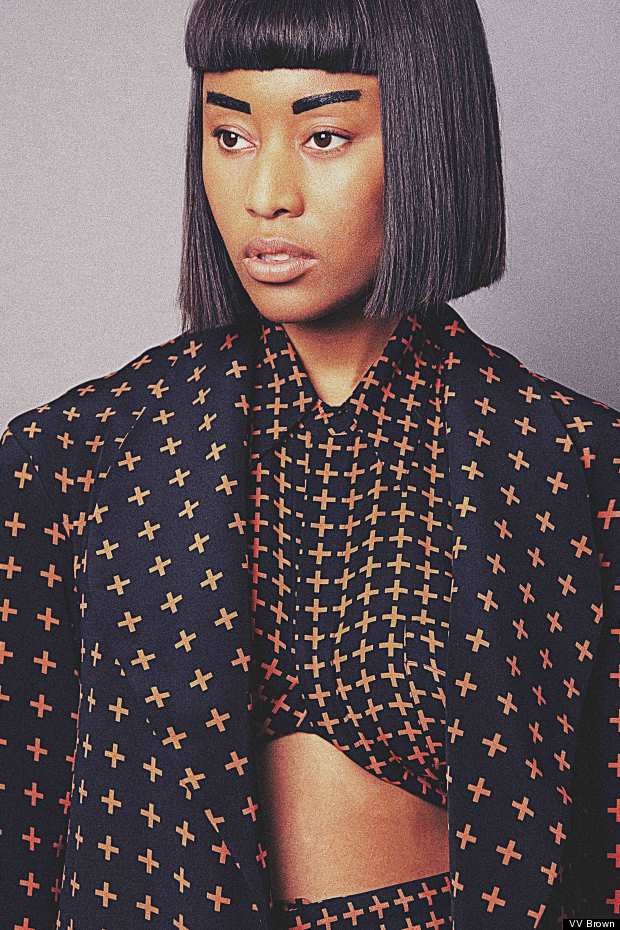 On top of that, the Northampton-born singer, song-writer, producer and record label started an online vintage fashion house - VV Vintage - which showed its first capsule collection with designer Mary Benson last season at London Fashion Week. Pretty fabulous, no?
And guess what? She's on the panel for MyDaily's vintage event at London Fashion Weekend on February 22 to tell all of us how to find the best treasure and reveal what's in her wardrobe. Yes, we're excited too.
VV's love of vintage grew because she wanted to do something creative in fashion but was adamant her business would be sustainable. She combined the criteria and VV Vintage was born.
Her store stocks an incredible range, boasting pieces from the 1990s right back to the 1920s, and she scours the globe looking for the most interesting fashion from times gone by as well as working with emerging designers who up cycle and reinvent.
She loves discovering beautiful clothes - even more than bags or other accessories - because they are "always a treasure to find", and when it comes to what's trending with VV Vintage customers, she reveals everyone wants "Mary Benson jackets and the vintage dresses". Did we mention her customers include Rita Ora, Rihanna, Jessie J and Shingai Shoniwa? Like we said, fabulous.
Learn how to shop and style vintage with VV Brown, Grace Woodward and Lydia Bright on February 22nd at MyDailyPresents at London Fashion Weekend. Join us at 2.15pm for this very special event and lots of goodies in the Vodafone Lounge at Somerset House.
MORE VINTAGE
The Five Girls Shaping Vintage And Their Beautiful Boutiques
SUBSCRIBE TO & FOLLOW UK STYLE