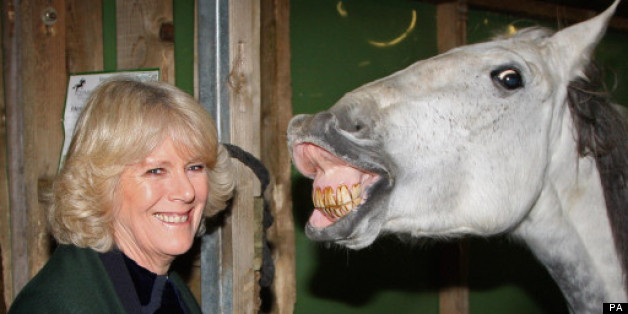 If there's one royal who gives good photo, it's The Artist Formerly Known As Camilla Parker Bowles. So what better excuse than her birthday to look back at some of her finest, funniest moments?
From silly photo opportunities with Prince Charles to silly photo opportunities with ice cream, we've rounded up some of our favourite Camilla pictures in the slideshow below.
Happy birthday, Your Royal Hilariousness!
25 Funny Camilla Pictures
SUBSCRIBE AND FOLLOW
Get top stories and blog posts emailed to me each day. Newsletters may offer personalized content or advertisements.
Learn more