'EastEnders' star Laila Morse has been declared bankrupt, it has been revealed.
The actress - who stars as Big Mo in the BBC soap - filed a petition for bankruptcy earlier this month, an official announcement in the London Gazette said.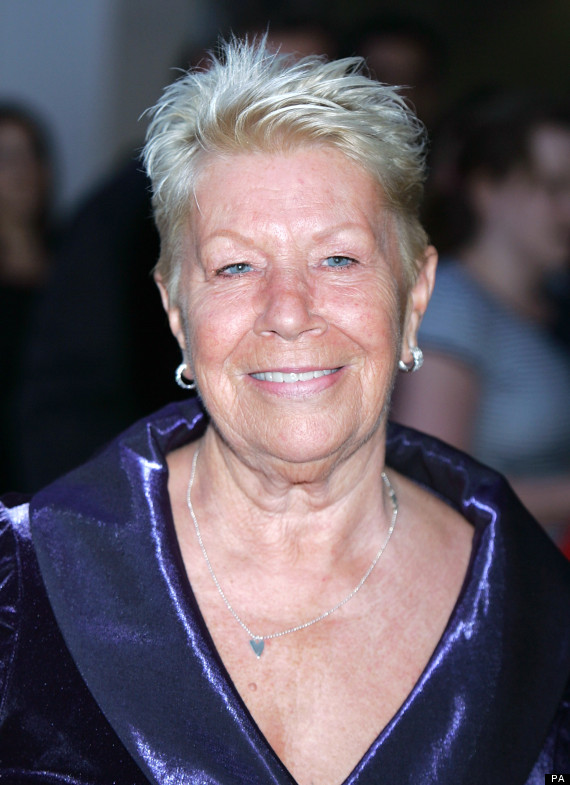 Laila Morse
Laila, 68, who was listed under the name Maureen Bass, now makes guest appearances in Albert Square after her regular contract with the BBC reportedly ended last year.
She got her big screen break when she was cast in her brother Gary Oldman's gritty film 'Nil By Mouth', playing the mother of a drug addict, and later went on to land her 'EastEnders' role.
She has a son who has been addicted to heroin for a number of years and in her autobiography, published last year, she told how she would give him money because she could not bear to see him in pain as he craved the drug.
"When he got on to heroin he turned to crime to feed his habit, but I visited him in prison. And when he was out I'd drive him to his dealers and give him money for his next fix because I couldn't see him in agony," she said in an interview when the book was released.
The actress, who lives in New Cross, south-east London, is not alone as a notable figure from 'EastEnders' who has filed for bankruptcy. Former star Martine McCutcheon did the same earlier this year with debts of £187,000.

Loading Slideshow
Kerry Katona

Despite her fortune for her Atomic Kitten days and various relaity TV appearances, Kerry was officially made broke in 2008 when she failed to cough up the final £82,000 of a £417,000 tax bill. A turn as a housemate on 'Celebrity Big Brother' helped her to finally pay off her debts.

Shane Filan

The Westlife star and property investor was made bankrupt in June 2012 when the housing market crashed, and left him owing more than €5.5m (£4.45m) to Ulster Bank and Bank of Ireland.

Martine McCutcheon

Martine filed for bankruptcy in in 2013, when she amassed debts of £187,000.

Stephen Baldwin

When Stephen defaulted on a mortgage payment in 2009, he filed for bankcruptcy claiming he was $2.3m in debt.

Joe Swash

The former 'EastEnders' star was made bankrupt by London's High Court in 2009 after he failed to pay a £20,000 tax bill.

Peter Stringfellow

Peter lost a reported $20m in 1992 after a failed attempt to crack America.

Christopher Biggins

Biggins reckons that going into voluntary bankruptcy 15 years ago was the 'best thing that ever happened' to him. The star was forced into it after work offers slowed down.

Mike Tyson

The boxer owed both the US and British governments $17m in taxes, $750,000 to law firms and $300,000 to limo services and became bankrupt in 2004.

Donald Trump

He may be a multi-billionaire, but Donald Trump has filed for corporate bankruptcy four times! However, he has never filed for personal bankruptcy.

Neil Morrissey

Neil entered into an individual voluntary arrangement (IVA) after a property scheme in which he invested collapsed, leaving him millions of pounds in debt.

MC Hammer

One hit wonder MC Hammer's living beyond his means meant he was $13m in debt and filed for bankruptcy in 1996.
LIKE US ON FACEBOOK | FOLLOW US ON TWITTER