We're not quite sure what the eff Cheryl Cole was thinking when she decided to cover her lovely behind in one of the most horrific celebrity tattoos we've ever seen. Not only would it have been a rather embarrassing session in the chair - "could you hold your cheeks apart slightly more please, Ms Cole" - but it must have been pretty damn painful.
Of course, it divided opinion upon its Instagram debut on Sunday, but it was by no means Chez's first time under the artist's needle - the former 'X Factor' judge has quite a history of ill-advised tattoos, as it turns out...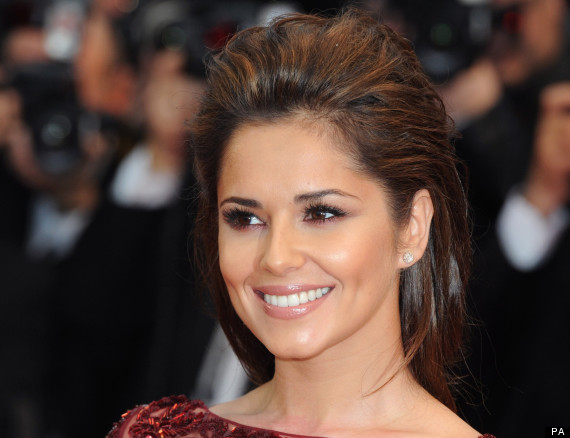 Cheryl Cole
Cheryl was inked even before finding fame on 'Popstars: The Rivals' in 2002, already sporting a butterfly tramp stamp.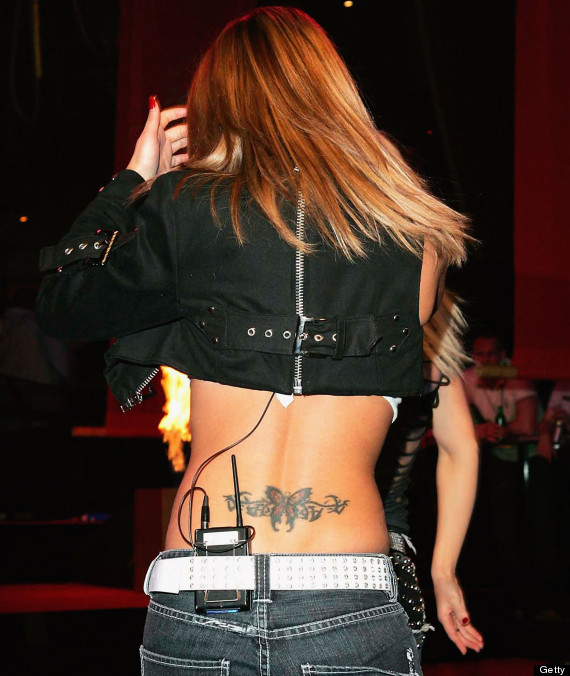 She also already had a Tweedy-Pie etched on her bum, as it was her childhood nickname. Nice thong, Chezza!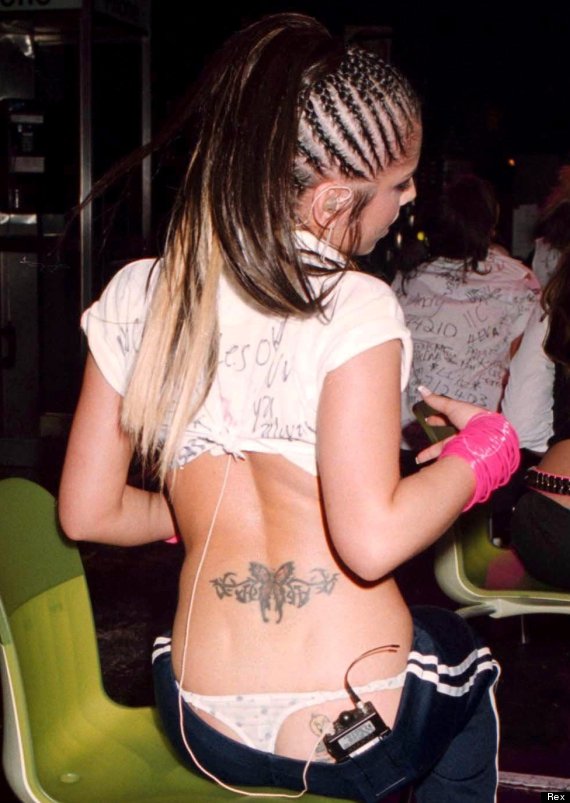 After finding fame with Girls Aloud, she soon had a barbed wire tat etched around her right thigh, complete with a treble clef, cos she's musical, innit.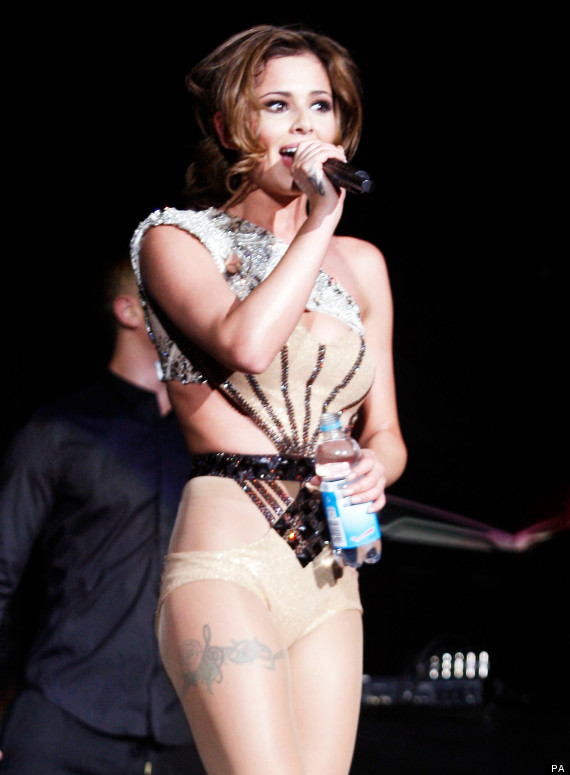 Cheryl added to her collection with a (now much-copied) tribal design on the side of her right hand.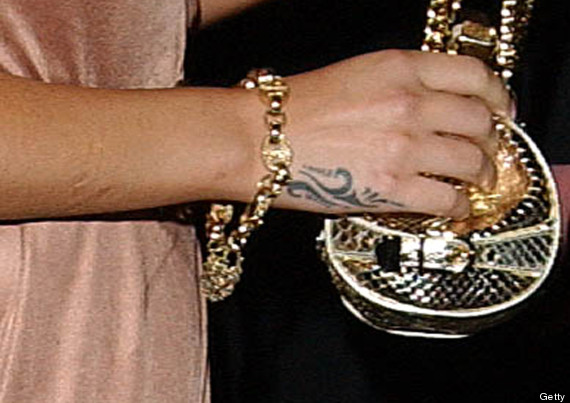 She then had 'Mrs C' inked on the back of her neck in honour of her husband Ashley, following their wedding. Bet she regrets that one now.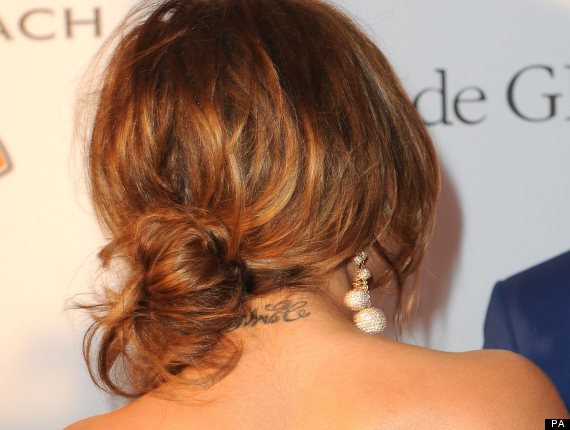 Cheryl also showed off another design on her bum at the Brits in 2009. Cheeky!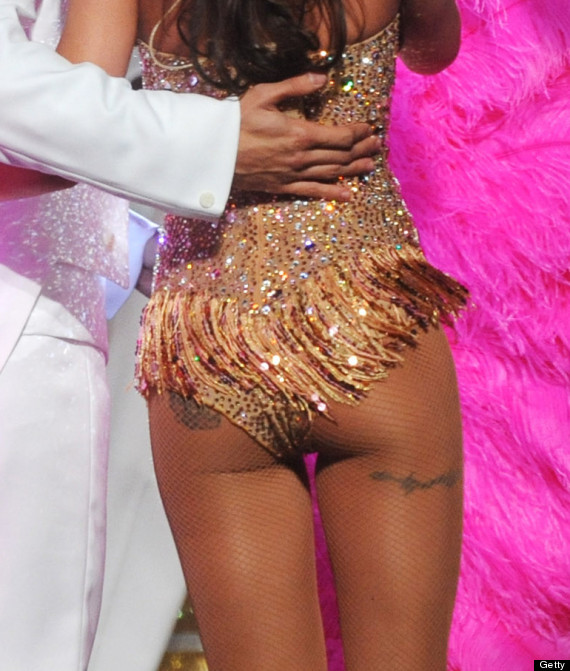 Chez then decided to go large with her tattoos, expanding her back tat with a vine design over her original butterfly, which she revealed at the NTAs 2011.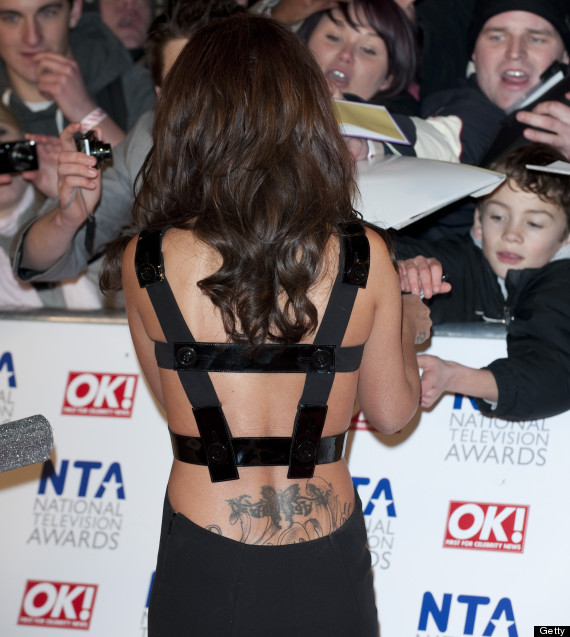 Then, her 'Call My Name' video released in 2012 seemed to suggest the tattoo continued down her leg. Looks like she's not wiped properly to us.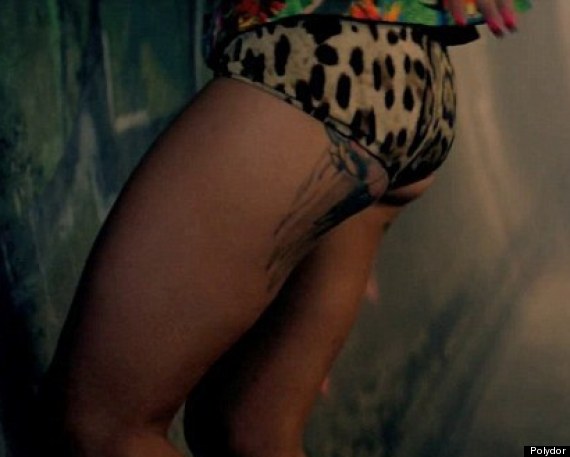 Then, in 2013, she shocked the world (ok, us) when she revealed her giant rose tattoo while performing with Girls Aloud on their Ten reunion tour, which covered most of her previous tattoos.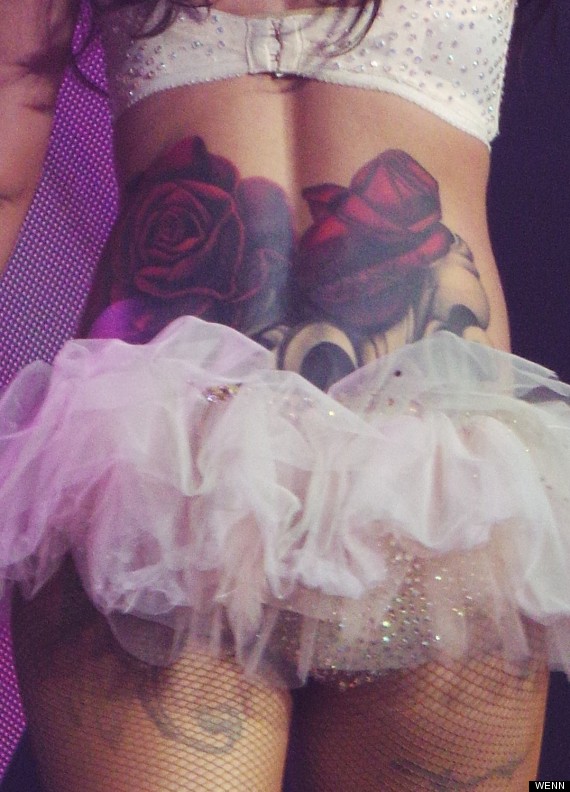 But this wasn't the end of it. Oh no. Not by a long shot.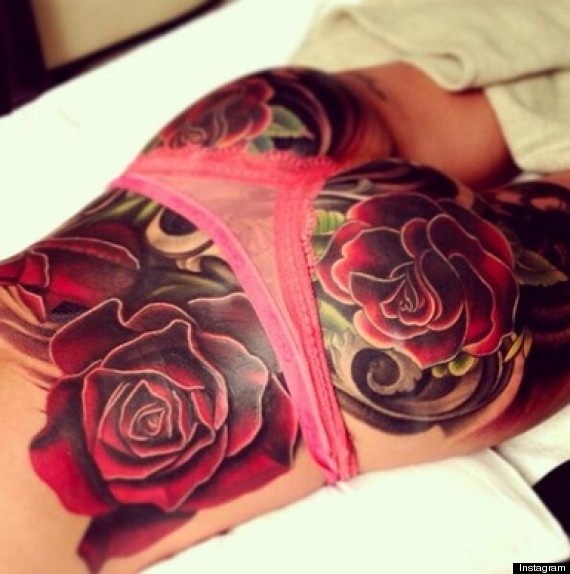 ARRRRGHHHH! What have you done Chezza?!
Cheryl Fernandez-Versini: Our 30 Favourite Moments
Our first ever glimpse of a 19-year-old Cheryl came courtesy of her audition on pre-X Factor singing competition, 'Popstars: The Rivals'. Pete Waterman was clearly impressed, declaring: "You'd need to be dead if you didn't think she was stunning." Quite.

Just... no.

The outfit! The dry ice! The husband! The sheer desperation!

The moment Cheryl gave the likes of Rihanna and Lady Gaga a run for their money.

Back in 2003, Cheryl Tweedy (as she was then known) was charged with racially aggravated assault after being arrested at Guildford (Guildford!) club The Drink whne she allegedly hitting a toilet attendant. Cue a teary court appearance in Kingston (Kingston!) and a cream jacket from Dotty Ps.

Oooh she'll catch her death etc, etc.

Cue a double death stare from Cheryl and Dannii Minogue *cowers behind sofa*

Ok, so it only lasted a few weeks, but when Posh took Cheryl under her protective WAG wings at the 2006 World Cup (and simultaneously ignored the rest of the WAGS) it was all a bit 'Mean Girls' and we were in celeb bezzie heaven.

Girls Aloud who?

The white cap! The hoop earrings! The cropped top! Tulisa was watching (and waiting) in the wings.

Well, you truly haven't made it until you've flashed a bit of side boobage.

Cheryl's appearance on 'Stand Up To Cancer' is one she'll want to forget. Forever. Live telly + energetic dance routine + mic fail = cringe central.

Because when Cheryl pulls an ugly, we feel a tiny bit better about ourselves

'You are reet up my street'. Us too, Cheryl, us too.

"Congratulations @TomDaley1994.. You did us all proud.. !! Now you should have some free time to teach me that dive!!" Get a room!

You can take the lass out of Newcastle...

From the honeyed tones of her hair and tanned, slender limbs to that dress... has Cheryl ever looked more drop dead gorgeous?

Because popstars have feelings too.

How to make a head scarf look even worse? Go for the poo brown option. In cheap fabric.

Tom Daley, eat your heart out.

Put it away love.

We're really not keen on the human-mouth-to-dog-mouth kissy thing though.

How proud?

Nice yellow highlight, Chezza.

Aaaaaand... swish (because she's worth it).

Looking every inch the Hollywood starlet. Meanwhile, the world asks, 'why?'

She wasted saved this one for Girls Aloud's gay audience at the Big Gay Out in 2005.

What. Were. You. Thinking?

Ok, so her mum can't really be classed as a 'moment' but Joan has been there through thick and thin, and for that we salute her. And errr, hello? She did play quite a major role in creating Chezza in the first place, you know.

One part amazing, two parts ridiculous.
Anastasia, it's time to book an appointment at the laser removal clinic.

We get it Cheryl - you're an English rose. But do they have to be that big?

In a move that was ugly on several levels, real-man-impersonator and least-deserving-celebrity-of-all-time Chris Brown got a picture of a woman's battered face tattooed onto his neck months after battering a woman's face with his bare fists.

Slim Shady's insistence on putting daughter Hailie Mathers in his songs was bad enough. This tattoo of her is embarrassing parenting taken a step too far.

There's nothing wrong with Eva's (now removed) 'Nine' tattoo per say, except that it represents the folly of getting inked in tribute to your partner - in this case basketball player Tony Parker, jersey number 9 - when they end up cheating on you.

Harry's tatts all look like they've been scribbled on the back of a biology exercise book in Biro by a fidgety teenager. Quite apt, really.

Like a job application or a witty riposte, the first run of getting words tattooed onto yourself is to make sure it is spelled properly. Heroes star Hayden stumbled at this first hurdle with her Italian phrase which was meant to say 'live without regrets'. She has since admitted regretting the tattoo.

Nothing wrong with an owl, we suppose... represents knowledge and wisdom... good at hunting... it's just that this one likes a bit, well, crap.

...and while we're at it, Justin, getting the name of your own album tattooed on your arm is a bit naff - not least of all because you're bound to get older and want to move away from your pop origins into making 'proper music'. Just sayin'.

We know Pricey is fond of a wedding, but this is just ridiculous...

It's one direction alright - down your forearm towards your hand. Why, we have no idea.

What is it with 1D and their doodles?!

Irony or no irony, a tattoo of your own name is NEVER cool.

The problem with getting a line from King Lear tattooed on your back is that everyone, forever, is going to ask about it, and you're going to have to say 'It's a quote from Shakespeare'. Which is a line that's impossible to say without sounding like a pretentious t**t.

It's on your face Mike. Enough said.

Would you get a tattoo reminding everyone of your most embarrassing failure? Of course not. So why Pamela Anderson has one that screams: 'I starred Barbed Wire one of the biggest commercially and critical flops of all time', we have no idea.

The Jackass star got his own face tattooed on his back, which is a lot of pain to go through for a joke.

"I got a mic on my arm cos, y'know, I'm all about music". O-kay...