One London cabbie will be the envy of all his fellow drivers today, after he picked up none other than David Beckham on Thursday night.
Proving he's just like the rest of us, Becks headed home in the back of a black cab, after partying until 2.30am at Bodo's Schloss with pal Dave Gardner.
There wasn't a donner kebab in sight though.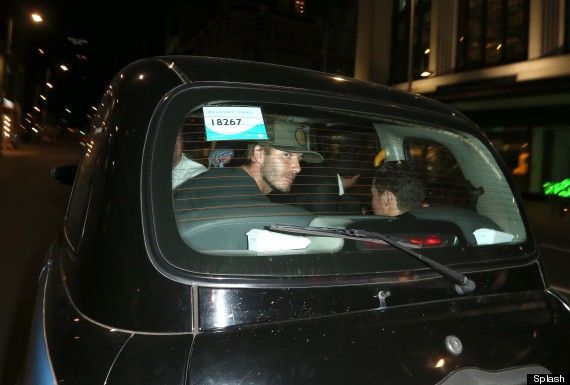 David Beckham heads home after a night on the town
Could Becks really be going from goldenballs to Goldeneye?
David Beckham Underwear Pics
SUBSCRIBE AND FOLLOW
Get top stories and blog posts emailed to me each day. Newsletters may offer personalized content or advertisements.
Learn more