Commonly-used blood pressure drug losartan could aid chemotherapy by opening up collapsed blood vessels in solid tumours.
Scientists have improved the delivery of chemotherapy drugs and oxygen throughout tumours by increasing blood flow in mouse models of breast and pancreatic cancer.
"Increasing tumour blood flow in the absence of anti-cancer drugs might actually accelerate tumour growth, but we believe that combining increased blood flow with chemotherapy, radiation therapy or immunotherapy will have beneficial results," explains Jain, the Cook Professor of Radiation Oncology (Tumour Biology) at Harvard Medical School.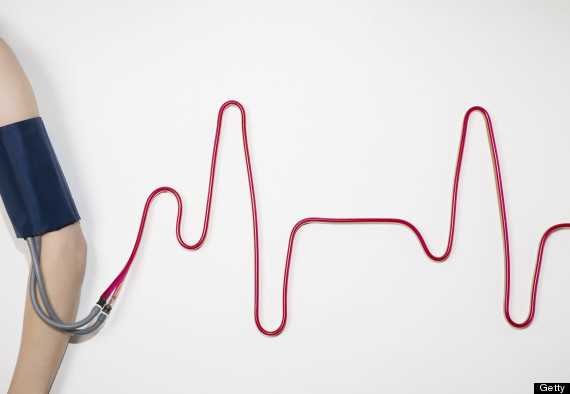 "Based on these findings in animal models, our colleagues at the MGH Cancer Center have initiated a clinical trial to test whether losartan can improve treatment outcomes in pancreatic cancer."
"Angiotensin inhibitor are safe blood pressure medications that have been used for over a decade in patients and could be repurposed for cancer treatment," explains Rakesh K. Jain, PhD, director of the Steele Laboratory for Tumour Biology at MGH and senior author of the study.
Story continues below...
Lowering Your Blood Pressure
According to the World Health Organisation (WHO) the eight key risk factors (alcohol use, tobacco use, high blood pressure, high body mass index, high choles terol, high blood glucose, low fruit and vegetable intake, and physical inactivity) account for 61% of all cardiovascular deaths and over three quarters of all coronary heart disease. "Changing your diet and lifestyle can help to achieve a significant drop in your blood pressure levels, whether or not you are taking tablets," says Linda Main, Dietician for HEART UK. Take a look at the simple lifestyle changes you can make today to help lower blood pressure and maintain a healthy heart.

Keep your weight down. If you are overweight losing just 5-10% of your starting weight will help.

Be more physically active. Aim for 30 minutes or more, most days of the week. This doesn't have to mean going to the gym, walking or gardening can count too.

Drink alcohol in moderation. No more than 3 to 4 daily units a day for men and no more than 2 to 3 units for women.

Follow the Dietary Approaches to Stop Hypertension (DASH) eating plan. Based on research findings which show that a diet low in saturated fat and salt, but high in fruit and vegetables, wholegrain foods and low fat dairy foods, can significantly lower blood pressure within two weeks. It is rich in nutrients such as potassium, calcium, magnesium and fibre.

Reduce your salt intake to a maximum of 6 grams a day (a teaspoon). Around 75% of the salt we eat is already in the foods we buy.
"Unlike anti-angiogenesis drugs, which improve tumour blood flow by repairing the abnormal structure of tumour blood vessels, angiotensin inhibitors open up those vessels by releasing physical forces that are applied to tumour blood vessels when the gel-like matrix surrounding them expands with tumour growth."
The study featured in the online journal Nature Communications. Information on this trial is available here.