Finding your a wedding dress that can make you feel like the most beautiful girl who ever existed is pretty hard. Regular bridal boutiques full of white, sometimes similar looking gowns can be dizzy-making and a bit uninspiring.
So, consider vintage - not only can it be cheaper than a dress made today but it also has a heritage and story that will only add to the romance of your big day. Founder of Vintage Deli, Katy Coe, shared her tips on finding the perfect vintage wedding dress...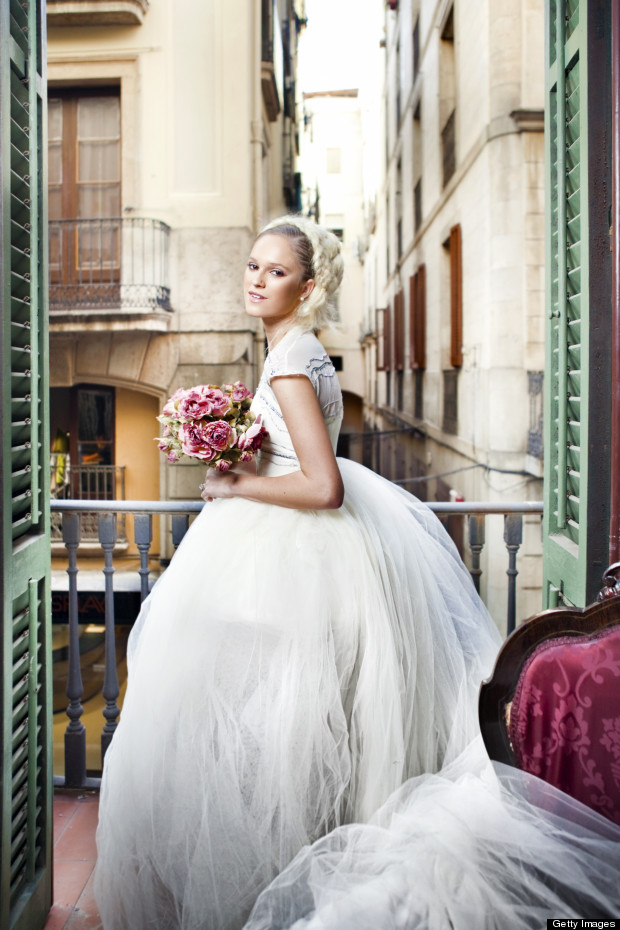 GET IN TOUCH WITH VINTAGE SHOPS
"A lot of places won't necessarily have their bridal stock on their website and many won't have a website at all," says Katy. "But if you call ahead, most people in vintage are happy to tell you what they've got and help you find what your looking for. They'll be able to tell you about their dresses and if they don't have the dress for you, they'll probably know another shop that will."
RESEARCH VINTAGE EVENTS
"Vintage wedding fayres are brilliant - particularly A Most Curious Wedding Fayre," Katy recommends. They bring together lots of people in the industry who have beautiful bridal wear and it's easier than touring shops round the country. Also, if you're going for a vintage theme, you'll be able to pick up lots of other bits for your wedding at the same time."
DON'T BE OVERCHARGED
"Vintage wedding dresses tend to be much cheaper than dresses made today - they're usually up to £500," says Katy. "And the good news is that their value goes up everyday so rather than spending a huge amount of money on a dress for one day, you're actually making an investment."
IF I'M VINTAGE, DO I HAVE TO GET VINTAGE FOR MY BRIDESMAIDS TOO?
"Not at all," says Katy. "People mix up old and new these days and it's all about styling the day so that it fits in with what you want. Plus, if you're the only one in vintage you'll stand out even more."
HOW DO I LOOK AFTER A VINTAGE WEDDING DRESS?
"Definitely don't put it in the washing machine but clean it in a cold handwash," advises Coe. "Also use a padded hanger to hang it as this will decrease wear at the shoulders and if you need to get stains out bicarbonate of soda is the best thing to use."
Follow Vintage Deli on Twitter @vintagedeli.
MORE VINTAGE
Check out just a few of our favourite vintage start-ups here
Be inspired by eras gone by with our Vintage Portfolio series
SUBSCRIBE TO & FOLLOW UK STYLE