Samsung Galaxy Gear Smartwatch Adverts Are Brilliant, And A Bit Ambitious (VIDEO)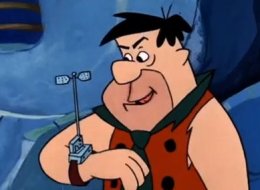 Samsung released its Galaxy Gear smartwatch in the UK late last month, and it hasn't been an overwhelming hit so far. In our review we liked its slightly awkward, first-generation stab at cracking the age-old smartwatch problem. But the critical consensus has been harsh, while Samsung's execs are already reportedly looking past the first gen device.
Regardless, the Samsung marketing guys still have to actually sell the camera-equipped little wrist computer - and it turns out they've done a fantastic job. In two beautifully made clips, Samsung references everything from Dick Tracy to Star Trek, summing up our long quest for a watch that can make a phone call - and introducing the Gear, which can do just that.