Next stop: Great Britain.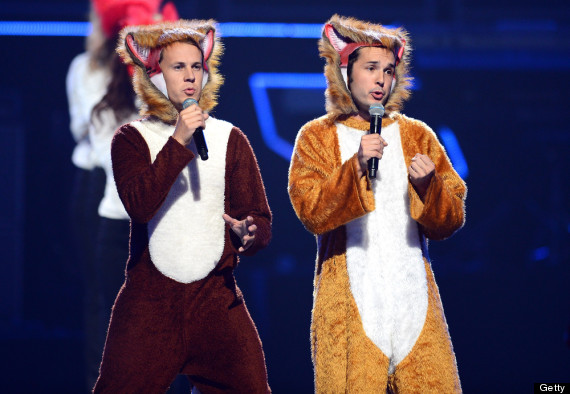 'The Fox (What Does The Fox Say?)' asks that really important question that keeps us all awake at night: What noise does a fox make?
"Dog goes woof, cat goes miaow, bird goes tweet and mouse goes squeak. But there's one sound that no one knows… what does the fox say?" go the lyrics.
So what does the fox say? Well, you'll have to watch the video above to find out, but be prepared to have the tune in your head for the remainder of the day, or possibly into the new year.
Don't say we didn't warn you.
SUBSCRIBE TO & FOLLOW UK ENTERTAINMENT