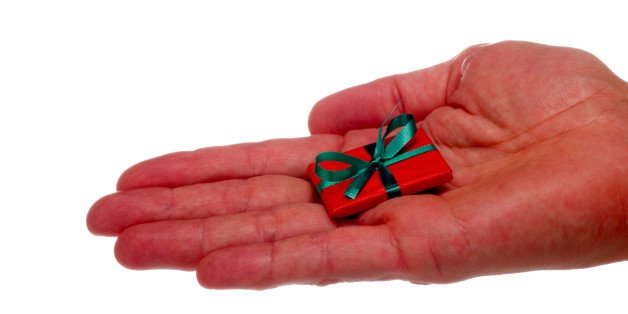 If you were one of the lucky few whose boss gave them dog food, an out of date Easter egg or a Cup A Soup sachet for Christmas, you may be thinking: how could it possibly get worse?
Well, you could be one of the 42% who, a recent survey revealed, don't receive anything - not even a chocolate finger.
The survey of 7,000 Brits, by Argos for Business, found that if employers were feeling generous, the majority would prefer gift vouchers.
Sadly for some, 'rewards' have entailed a banana, vegetable peelers, a live turkey and a dance-off - as well as all of the above. One man was also surprised to receive a hairdressing voucher even though he's bald.
For bosses reading this while taking a break in between wrapping up the cat food, what Brits really want - apart from vouchers - are food hampers or pamper days.
There's added motivation too - for those whose employers were generous, 37% said they felt more motivated about returning to work after the Christmas break.

Regions least likely to receive a gift from their employer:

1. South East (20.5%)

2. Midlands (16.7%)

3. North West (14.3%)

4. North East (11.4%)

5. London (11.3%)

6. Scotland (10%)

7. South West (8.5%)

8. Wales (3.9%)
9. Northern Ireland (3.4%)
Secret Santa Gift Ideas For Under £5
SUBSCRIBE AND FOLLOW
Get top stories and blog posts emailed to me each day. Newsletters may offer personalized content or advertisements.
Learn more