Radio 1 presenter and club DJ Pete Tong was a surprise name on the New Year Honours List, after being awarded an MBE.
The 53-year-old received the honour for his services to music and broadcasting - but said it would not have happened "without so many great tunes".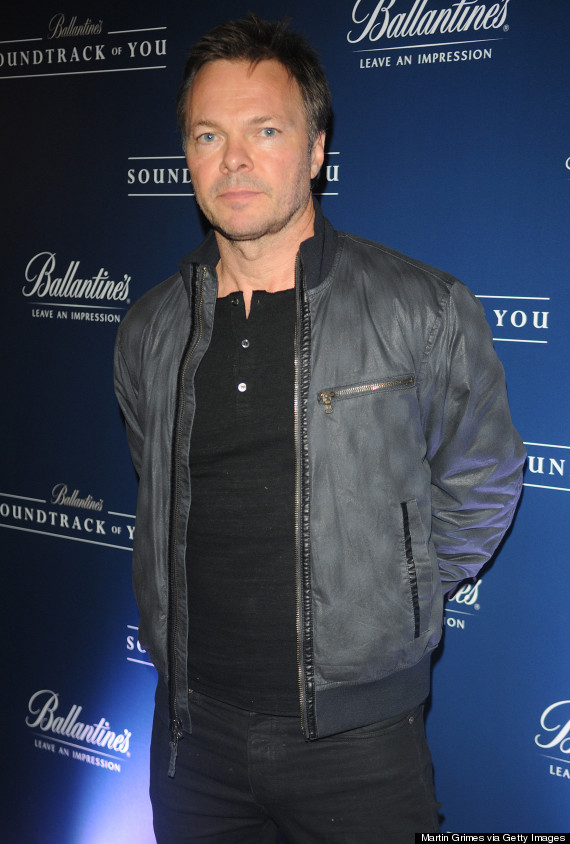 Pete Tong
"It's great to receive this honour for being a DJ. I'm proud that it acknowledges a profession that I care about a great deal, and one that's made a huge impact around the world," he said.
"I'd like to thank BBC Radio 1 for its unerring commitment to dance and electronic music and for supporting and encouraging me for over two decades.
"I'd like to thank all the club promoters in the UK and around the world for their passion and commitment to putting on amazing events and the artists producers and DJs that have been making and innovating with the music. This wouldn't have happened without so many great tunes," he added.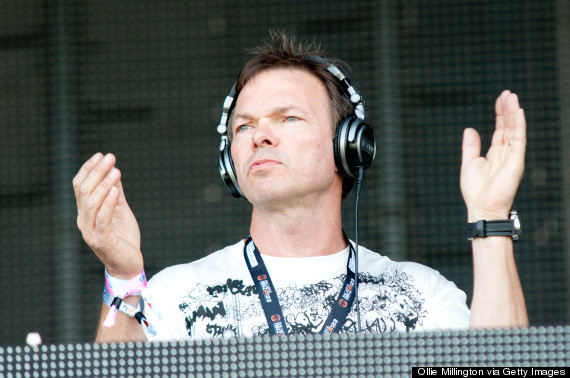 Pete behind the decks
His musical interest began in his youth as a drummer but he progressed to DJ-ing and after leaving school he first operated a mobile disco and then set up his own club night in London as well as booking bands. His specialist knowledge helped him to become a music writer on Blues And Soul magazine but after four years he went to work for music label London Records as an A&R man.
After hosting a soul show on a Kent radio station, he went on to land a show on Capital Radio and three years later in 1991 he was given a dance show on Radio 1, the Essential Selection which has helped him to become one of the most in-demand club DJs in the UK and with seasons in Ibiza, and he continues to present for the station.
While his radio career was building, Tong continued his record company interests with his own label FFRR releasing music by dance acts such as Utah Saints as well as groups such as Fine Young Cannibals and Hothouse Flowers.
Pete - who relocated to Los Angeles from the UK earlier this year - has also worked as a producer, supervised the soundtracks for films such as 'The Beach' and '24 Hour Party People', and has released a lengthy list of compilations and mix albums.
He also holds the rare distinction of having a name which has passed into the language, as rhyming slang for "wrong".
New Year's Honours List 2014
LONDON, ENGLAND - DECEMBER 05: Classical singer Katherine Jenkins attends the British Airways 'Milestone in the Sky' event at 30 St Mary Axe, ('The Gherkin') on December 5, 2013 in London, England. Milestone in the Sky celebrates British Airways raising £6 million for Comic Relief through its Flying Start partnership. (Photo by Miles Willis/Getty Images for British Airways)

Singer Katherine Jenkins on stage at the Welcome to Wales concert at the Millennium Stadium in Cardiff ahead of the Ryder Cup.

Opera singer Katherine Jenkins performs.

Marcus Setchell, Surgeon Gynaecologist to Queen (centre), with other members of his team, (names not known) leaves the St Mary's Hospital in London following the birth of a baby boy to the Duchess of Cambridge.

Marcus Setchell, Surgeon Gynecologist to Queen (centre), with other members of his team, Guy Thorpe-Beeston (left) and Alan Farthing, leaves the St Mary's Hospital in London following the birth of a baby boy to the Duchess of Cambridge.

Actress Penelope Keith arrives for a reception for the British Film Industry held by Britain's Queen Elizabeth II and the Duke of Edinburgh at Windsor Castle.

Library file photo, dated 20.9.81 of Penelope Keith and Peter Bowles from the series "To the Manor Born" which has been revealed as one the top three most popular programmes in the history of British Television.

LONDON, UNITED KINGDOM - DECEMBER 16: Ruth Jones attends the British Comedy Awards at Fountain Studios on December 16, 2011 in London, England. (Photo by Stuart Wilson/Getty Images)

Ruth Jones arriving for the 2010 TV Choice awards at the Dorchester Hotel, London.

Pete Tong attending Tribal Gathering at AKA bar in Westcentral street, London. Gene Weatherley/allactiondigital.com

Pete Tong attends the Virgin Unite Through the Looking Glass - fundraising event at The Brewery in London.

The Prince of Wales (left) meets Margaret and Barry Mizen, (right) the parents of Jimmy Mizen, who was murdered in 2008, during a visit to the Cafe of Good Hope, in Lewisham, London.

Margaret and Barry Mizen, parents of murdered schoolboy Jimmy Mizen, during a memorial service to mark the first anniversary of Jimmy's death, held at the Our Lady of Lourdes Church in London.

LONDON, ENGLAND - JULY 27: Conductor Sir Simon Rattle performs during the Opening Ceremony of the London 2012 Olympic Games at the Olympic Stadium on July 27, 2012 in London, England. (Photo by Clive Rose/Getty Images)

British conductor Sir Simon Rattle smiles as he poses with the order he was given at the French Embassy in Berlin on June 14, 2010. Rattle was given the 'Chevalier de la Legion D'Honneur' (Knight of the Legion of Honor) award. The order is the highest decoration in France and is divided in five degrees: Chevalier (Knight), Officier (Officer), Commandeur (Commander), Grand Officier (Grand Officer) and Grand'Croix (Grand Cross). AFP PHOTO BARBARA SAX (Photo credit should read BARBARA SAX/AFP/Getty Images)

DIANA, PRINCESS OF WALES AND THE WORLD RENOWNED HEART SURGEON PROFESSOR SIR MAGDI YACOUB AT THE ROYAL BROMPTON HOSPITAL'S LAUNCH OF 'HEART OF BRITAIN' A BOOK CONTAINING PHOTOGRPHS OF THE UK , ALL PROFITS WILL GO TO THE ROYAL BROMPTON'S HEART & LUNG DISEASE RESEARCH. BY JOHN STILLWELL. 15/10/96

Library file 235938-1, dated 19.2.90. Former dock foreman Derrick Morris (left), with heart surgeon Prof Magdi Yacoub and one of Mr Yacoub's young patients, 20-month-old Emily Wilson, with mother Lesley, at Harefield Hospital, west London: Mr Morris, becomes Europe's longest-surviving heart transplant survivor this month. His new heart was implanted by Prof. Yacoub at Harefield twenty years ago, at the start of the hospital's transplant programme. Photo by Tim Ockenden/PA

Angela Lansbury attends the 78th annual Drama League Awards at the Marriott Marquis in New York City.

Angela Lansbury at the 2011 Laurence Olivier Awards at the Theatre Royal in London.

Sculptor Antony Gormley crouches down next to his work called 'Witness', which represents an empty chair, after it was unveiled outside the British Library in central London.

Antony Gormley arriving at the Premiere of William Turnbull, Beyond Time at the ICA, The Mall, London.

Paul Tucker the Deputy Governor of the Bank of England, with responsibility for financial stabilityat a press conference for its quarterly financial stability report at the Bank of England in London.

Deputy Governor of the Bank of England Paul Tucker speaks at the annual Confederation of British Industry (CBI) conference, at the Grosvenor House hotel, in Mayfair, central London.

Keir Starmer QC, Director of Public Prosecutions at the Crown Prosecution Service, reads a statement at the CPS headquarters, in central London, in which the CPS announced that they will not prosecute Conservative MP Damian Green.

Director of Public Prosecutions Keir Starmer QC speaks at a press conference to outline new guidelines on assisted suicide at the Crown Prosecution Service in London.

Lynda Bellingham arriving at the Olivier Awards 2013, Royal Opera House, Covent Garden, London.

Actress Lynda Bellingham, arrives for the wedding of Coronation Street actress Helen Worth, who plays Gail Platt in the popular television soap opera, to Trevor Dawson at St James Church in London.

Sandi Toksvig attends The Pride Press Night at Trafalgar Studios in Whitehall, London.

Kevin McCloud arriving for the 2013 Arqiva British Academy Television Awards at the Royal Festival Hall, London.

The classical composer, Peter Maxwell Davies, photographed at the Royal Northern College of Music in Manchester.

Master of the Queens Music Sir Peter Maxwell Davies, at the Senate House at Cambridge University, after being made an honorary Doctor of Music during a ceremony at the University.

David Bernstein, FA chairman

Michael Crawford in concert at the Royal Festival Hall in London

Actor Michael Crawford stars as Count Fosco during a dress-rehearsal of the new production of The Woman in White at the Palace Theatre in central London.

Bruce Forsyth and Michael Crawford during rehearsals for the Royal Variety Show

Karren Brady attends the annual WellChild Awards Ceremony at the Dorchester Hotel in London.

Karren Brady attends the screening of Percy Jackson Sea Of Monsters at the Vue cinema in London.

Great Britain's Rachel Yankey during the Great Britain v Cameroon, Group E, Women's Football match at the Millennium Stadium, Cardiff during the first day of the London 2012 Olympics.

Race Director of the London Marathon David Bedford during a press conference at The Tower Hotel, London.

David Bedford, the North London student, during the 5000 metres race of the AAA championships at Crystal Palace where he was forced to retire owing to muscle trouble.

The Prince of Wales with Roger de Haan CBE, as he presents him with the Prince of Wales Medals for Arts Philanthropy at Clarence House in central London.

Former Lord Mayor Michael Gifford, during the Lord Mayor's Banquet, at the Guildhall in the City of London.

Former Lord Mayor Michael Gifford, during the Lord Mayor's Banquet, at the Guildhall in the City of London.