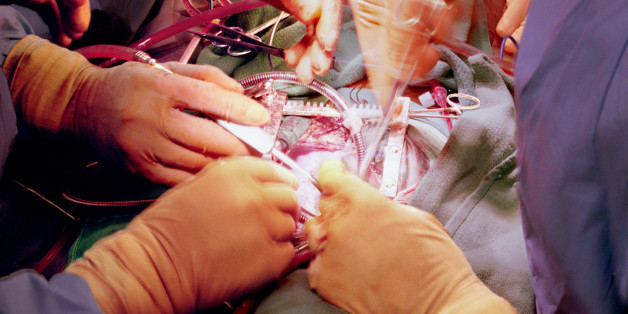 A US team has tackled the challenge head-on and tests on pig hearts - used because of their similarity to ours - have proven it works.
Previous attempts could not withstand the beating pressure of the heart and incisions didn't stay closed.
Study co-author Prof Jeffrey Karp, of Brigham and Women's Hospital in Boston, Massachusetts, told BBC News: "We have developed a surgical glue that can be used in open and more invasive procedures and seal dynamic tissues such as blood vessels and the heart, as well as the intestines.
"We think that our glue could augment stitches or staples or possibly replace them.
"More importantly, this should open the door to a greater adaptation of minimally invasive procedures."
The inspiration for the glue came from slugs that excrete that are waterproof and allow them to stick to surface.
Karps has previous form with such nature-inspired medical technology having already developed a barbed surgical needle that punctures the skin easier and a glue based on a parasitic worm that can help skin grafts attach in burn victims.
The technology should be ready to use on humans in two to three years.
Wild X-Rays And Medical Photos
SUBSCRIBE TO & FOLLOW UK TECH